Over the last five months, 371 households have seen their livelihoods improved by having access to water right at their house.
In very close cooperation with 6 villages of the 5 Tract area of Keng Tung township in Eastern Shan State, the testing phase of installing door-to-door water distribution systems has been successfully completed.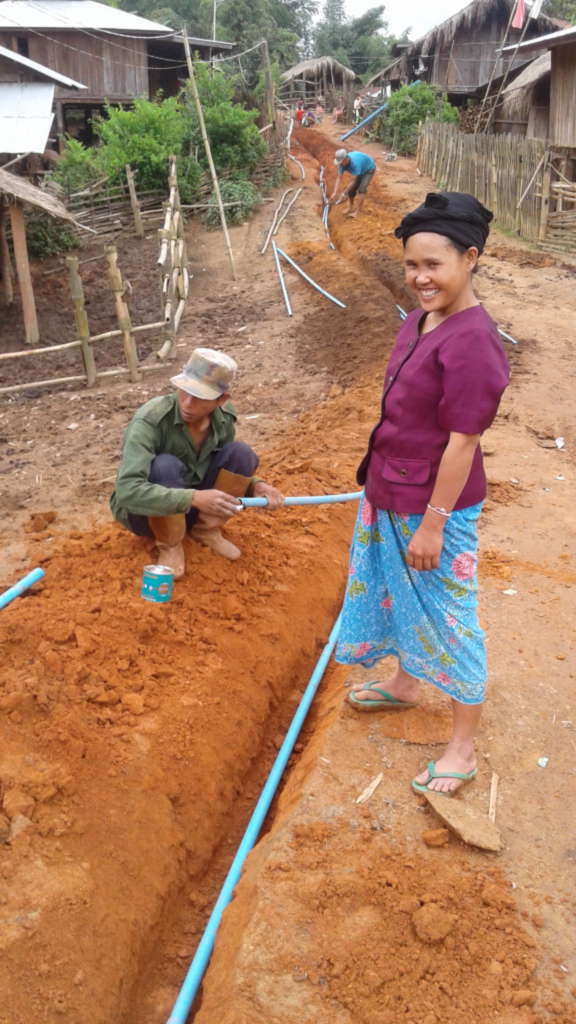 A total of 5 water tanks of a capacity of 20 000 l have been constructed.
From the main water tanks, a distribution system supplies inox tanks of a capacity of 3 000 l located at strategic points in the village. A maximum of 10 households are connected to one secondary tank. This means that each household has now at least 300 l of water at their disposal.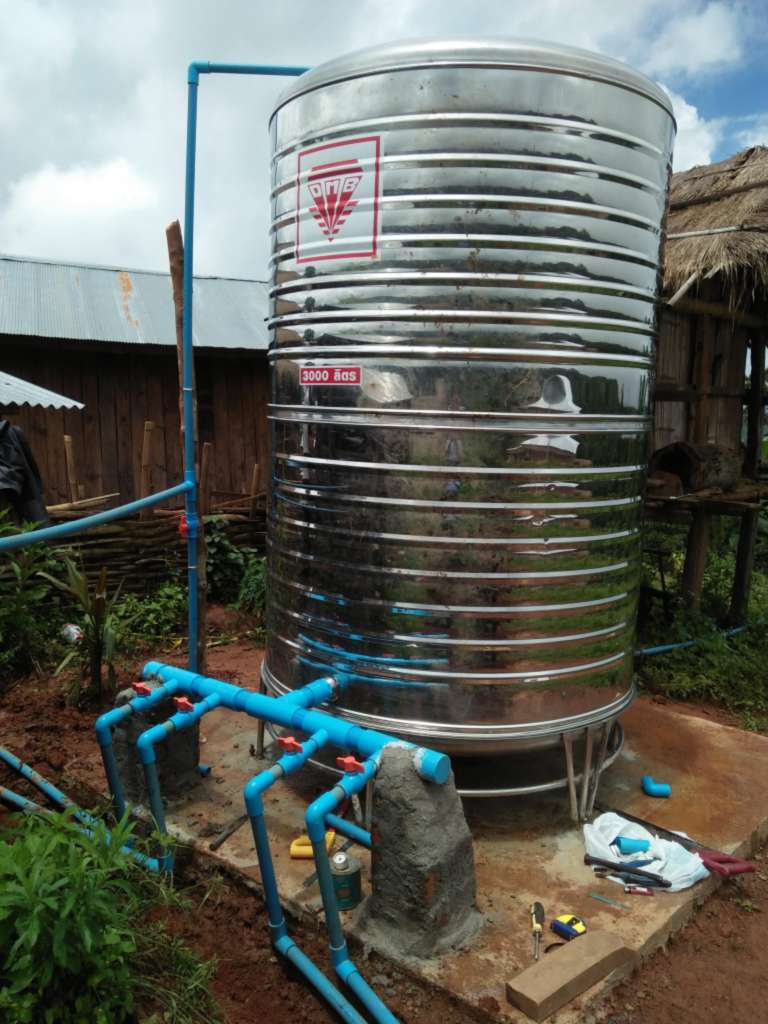 In comparison, the previous cement cylinders had a maximum capacity of 700 l and sometimes up to 40 households were connected to one cement tank.
The success of this testing phase has been tremendous and much of the credit goes to the villagers who have put volunteer work on top of their very busy agricultural schedule to get rice fields ready for planting. During the start of the rainy season, when roads and tracks became impassable, the villagers hand-carried the water distribution material from the nearest drop-off point to their village which could sometimes take 2,5 hours one way.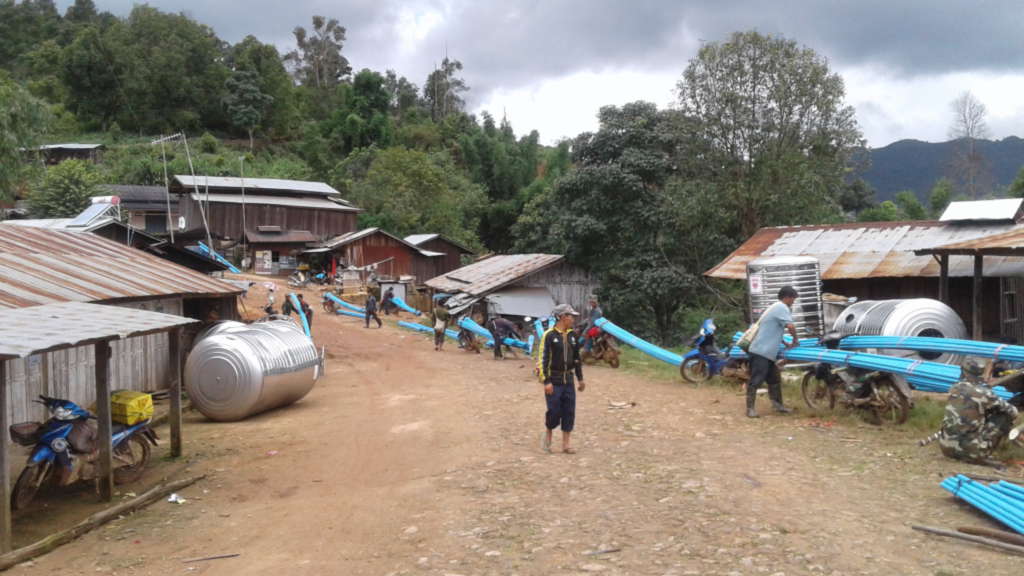 In the 6 villages, over 7 000 pipes have been placed and buried at least 50 cm deep in order to protect them from exposure to the elements and roaming animals.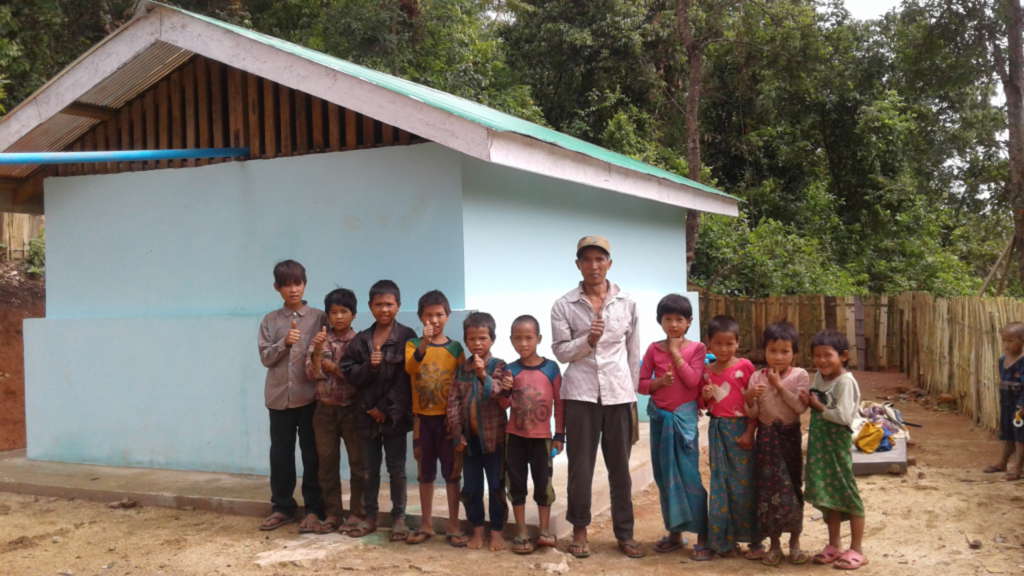 Many lessons learned have been collected from this testing phase and the project has already identified the next batch of 6 villages to benefit from a door-to-door water distribution system.
↑ Haut de la page