LAOS - Of bees and communities – Poor households generate income through traditional beekeeping
Beekeeping Development in Bokeo Province - LAO/030
The local development programme for Bokeo, Bolikhamxay, Khammouane and Vientiane Province - LAO/030 - supports beekeeping in target villages of Paktha, Pha Oudom and Meung districts through the Village Development Fund mechanism.
Log hives are being used for traditional beekeeping, © LuxDev
Meung district has vast experience in traditional beekeeping. The LaoHu ethnic minority group and some villages that are mainly composed of people from the Akkha ethnic group produce a great amount of honey every year.
Traditional beekeepers use log hives, which are wooden hollow logs with an entrance hold for the bees that are placed in an uprightposition. In Laos the bee species apis cerana has been kept for hundred of years in log hives. In Bokeo province, the technique oftraditional beekeeping can only be found in Meung district. In the other districts villagers only collect wild honey from the forest.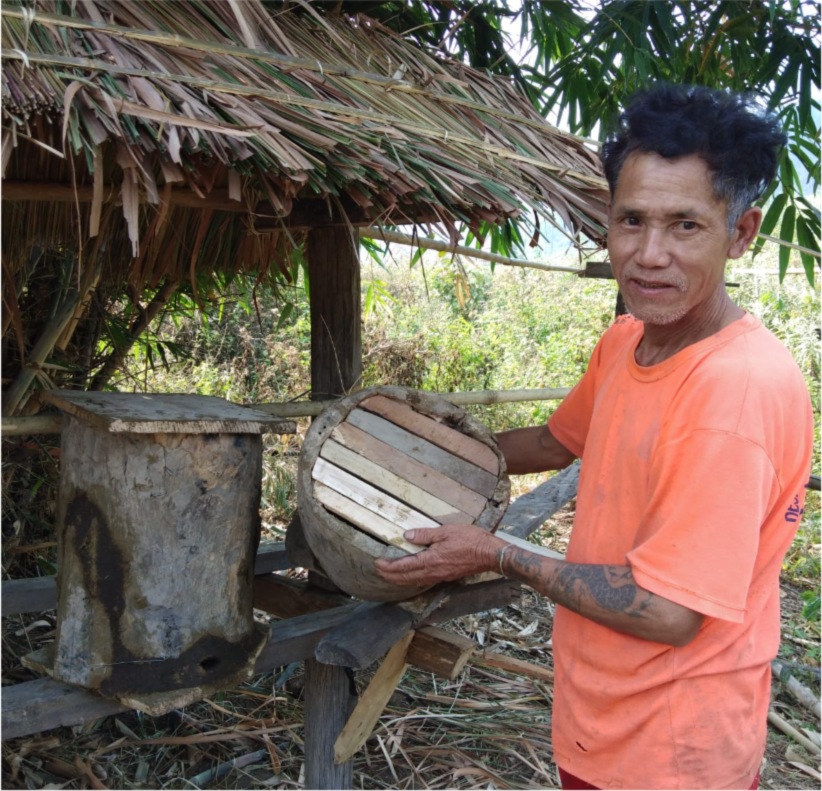 Mr Amkha Phanphangdy, 56 years old from Phoungpha village in Meung district who learnt traditional beekeeping from his father. © LuxDev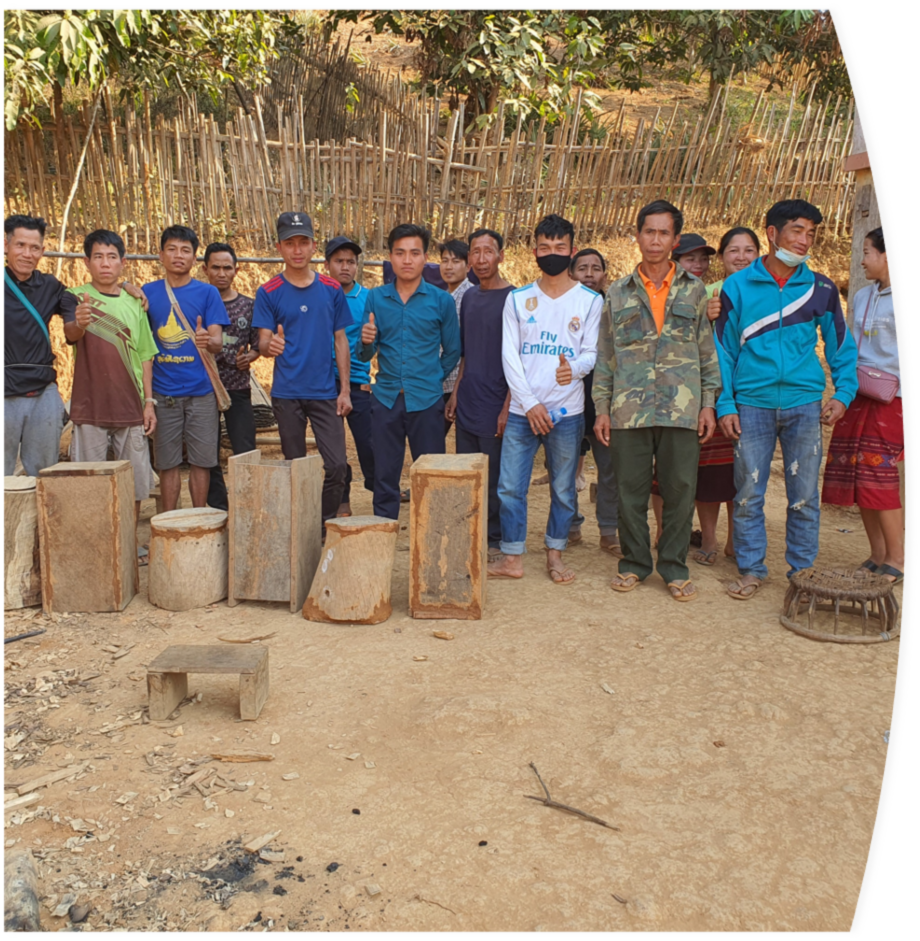 Beekeeping training participants, © LuxDev
Basic training on traditional beekeeping in Pha Oudom district
The LAO/030 programme supports traditional beekeeping in Bokeo's other two target districts of Paktha and Pha Oudom. Interested villagers from several target villages participated in a theoretical and practical training led by Mr Amkha Phanphangdy, who is an experienced LaoHu beekeeper from Ban Phoungpha of Meung district.
This system of beekeeping with log hives is well suited to the natural environment and to the economy of small farmers. On average, one beehive provides 3 litres of natural honey. Honey is always in high demand at the local market or in urban areas. Farmers can sell a litre for 10$ US.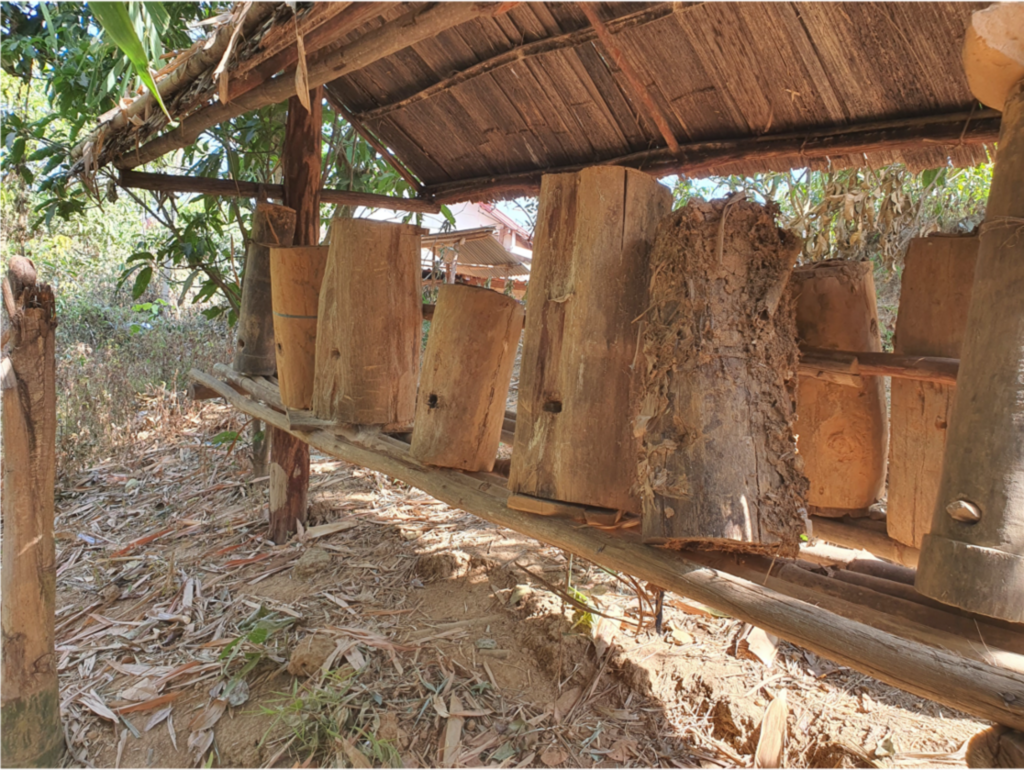 Community log hives, © LuxDev
Phoungpha, Mr Amkha's village, counts 114 households and most of them have a small number of beehives. In total the village has 600 beehives which together produce of over one ton of natural honey per year.
So far there are three villages in Paktha and eight villages in Pha Oudom in which beekeeping has been introduced via a three-day intensive training course. Thirty villagers participated in the trainings and they have already set up their log hives near the villages.
Beekeepers can learn from other provinces
Another important step in improving beekeeping development in Bokeo was to introduce innovations, suitable techniques and other local systems from beekeepers in neighbouring provinces, such as Oudomxay. In Oudomxay a different system is used, and beekeepers have established a beekeeping association.

Training poster on the lifecycle of bees, © LuxDev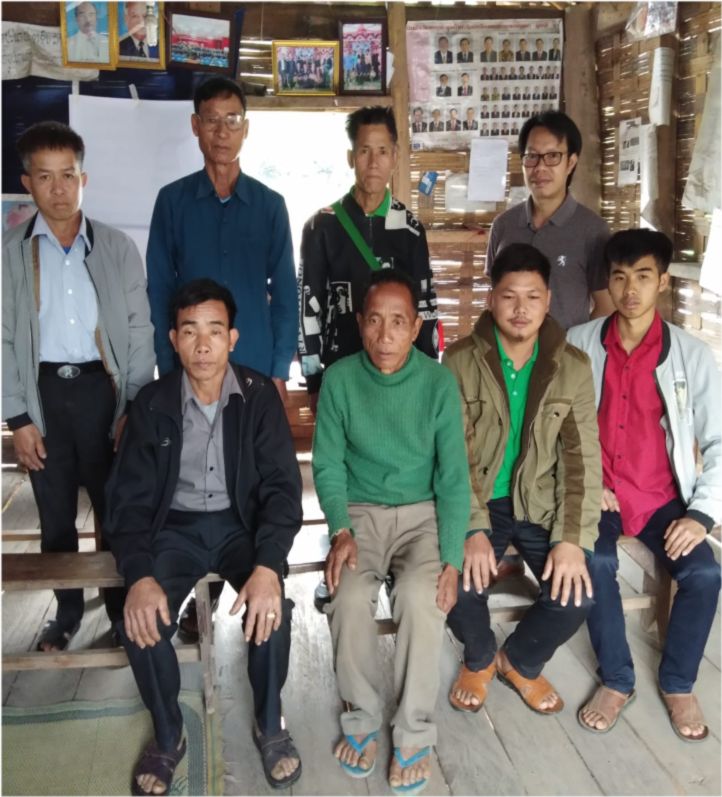 Experienced traditional beekeepers attend a week-long training with the beekeeping association in Oudomxay province, © LuxDev
The training was divided into a theoretical part and a practical part. The theoretical part highlighted the importance of bees for the environment, the lifecycle of bees and their entire system.
Top bar hives from Oudomxay
The practical part focused on the preparation and construction of top bar hives.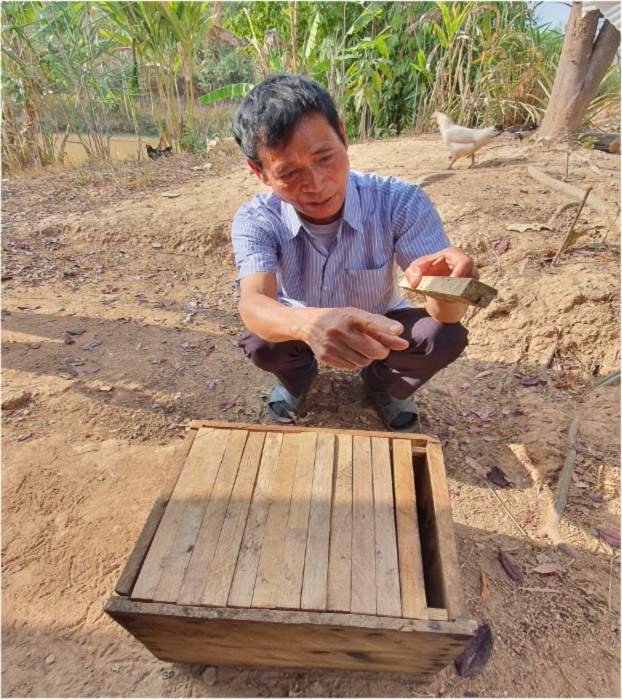 Trainer is demonstrating how the top bar hives are structured. © LuxDev

Trainees learnt how to make top bar hives, © LuxDev
As certified trainers they will use their knowledge to teach their local communities on beekeeping.
This approach will help to provide additional income to the poorest of the poor and it will also help to keep the environment intact.
Six newly formed trainers to promote local beekeeping in Bokeo
The new trainers will encourage villagers to start beekeeping, set up beekeeping groups in the village and will teach villagers how to produce quality honey.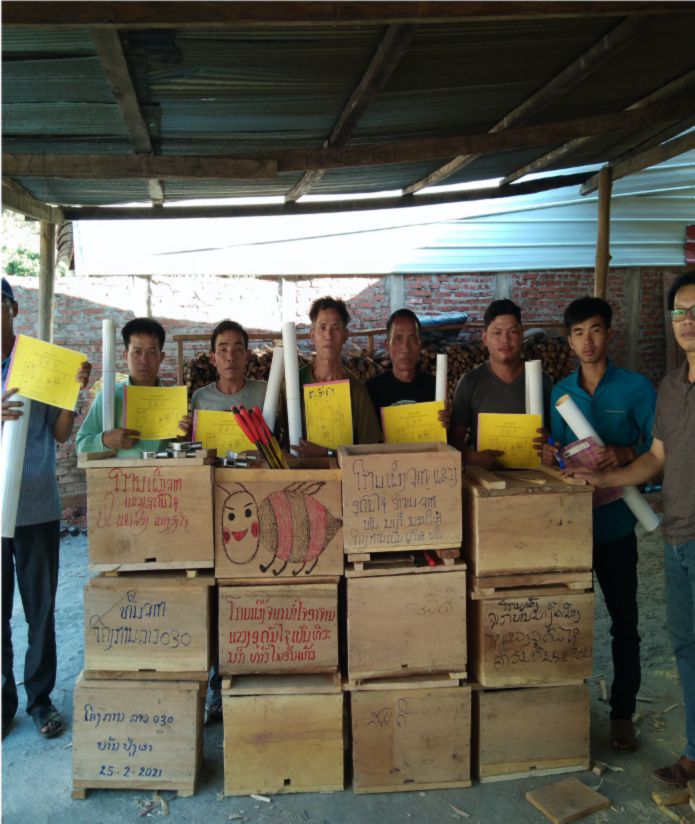 ​Six beekeepers will become trainers and start using top bar hives in their own communities. © LuxDev
In the long run LAO/030 will continue to support this initiative by providing inputs on marketing, aspects of value chain and by guiding the villagers on how to set up a beekeeping association in Bokeo province.
The Local Development Programme for Bokeo, Bolikhamxay, Khammouane and Vientiane Province, LAO/030, is co-funded by the Government of Laos and the Grand Duchy of Luxembourg and is implemented by the Ministry of Planning and Investment and LuxDev, the Luxembourg Development Cooperation Agency.
↑ Haut de la page