KOSOVO - Revolutionising patient care
How "morbidity and mortality conferences" are improving surgical practice in General Hospital Prizren
"We have what we need, if we use what we have." - Edgar Cahn
The General Hospital "Prim. Dr. Daut Mustafa" in Prizren (GH Prizren) is making a mark in the Kosovar healthcare system with its bold and innovative approach to transforming its surgical department. Among the hospital's recent efforts is the introduction of morbidity and mortality conferences as a forum for discussing complicated cases and deaths and using lessons learned.
Morbidity and mortality conferences provide opportunities for health care professionals to share their experiences and foster a culture of open communication, learning, and accountability that are critical to promoting patient safety and quality of care. Through these conferences, healthcare professionals gain valuable insights into best h practices, current research, and emerging trends in healthcare, ultimately better equipping them to address the complex challenges in their work environments.
This is in line with the objectives of the Health sector support programme in Kosovo - Phase II, which aims to promote culture change among hospital staff in GH Gjilan and Prizren by supporting innovative thinking, taking global perspectives, capitalising on experiences, and learning from mistakes to improve service delivery and safety.
​​​The first morbidity and mortality conference at GH Prizren proved to be an exceptional learning opportunity for healthcare professionals. Participants shared unique patient cases, discussed the latest treatment approaches, and engaged in stimulating debates on emerging medical topics. The event provided an ideal platform for interdisciplinary dialogue and allowed participants to learn from each other's experiences.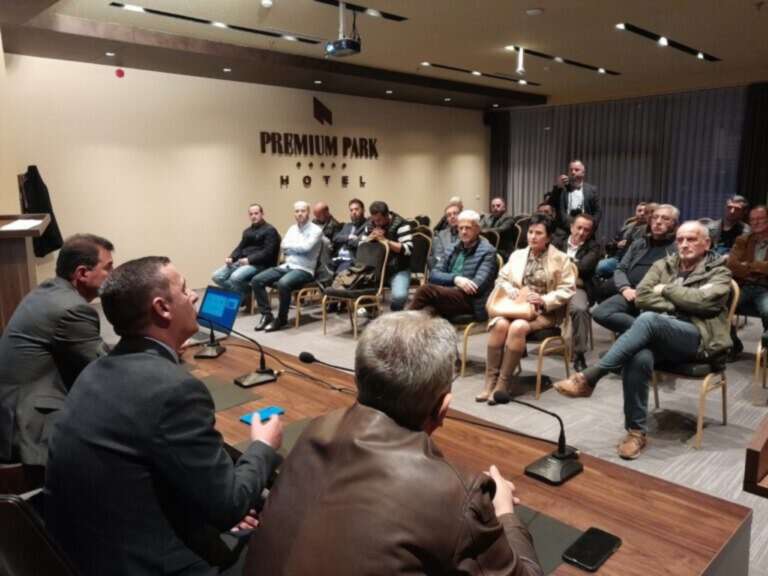 Following this successful event, GH Prizren is now planning to continue and organise regular quarterly morbidity and mortality conferences in different departments to benefit from the experience of the surgical department. This new approach to service delivery is a significant milestone in Kosovo's health sector and is expected to spread to other hospitals and health care providers in the country. The success of this transition at GH Prizren demonstrates that change is possible and that the health sector in Kosovo can continue to develop and improve through the introduction of innovative and collaborative practices. As the hospital continues to lead the way in this new approach to service delivery, patients can look forward to receiving the highest quality healthcare services in Kosovo.
The Health sector support programme in Kosovo - Phase II is co-funded by the Government of Kosovo and the Grand Duchy of Luxembourg and implemented by the Ministry of Health of Kosovo and LuxDev, the Luxembourg Development Cooperation Agency.
↑ Haut de la page