On March 6 - 7 2023, a delegation from the University of Luxembourg, SnT – Interdisciplinary Centre for Security, Reliability and Trust, visited Kosovo to hold open discussions with Kosovar universities, professors and students. The goal was to identify opportunities for scientific cooperation between SnT and universities in Kosovo.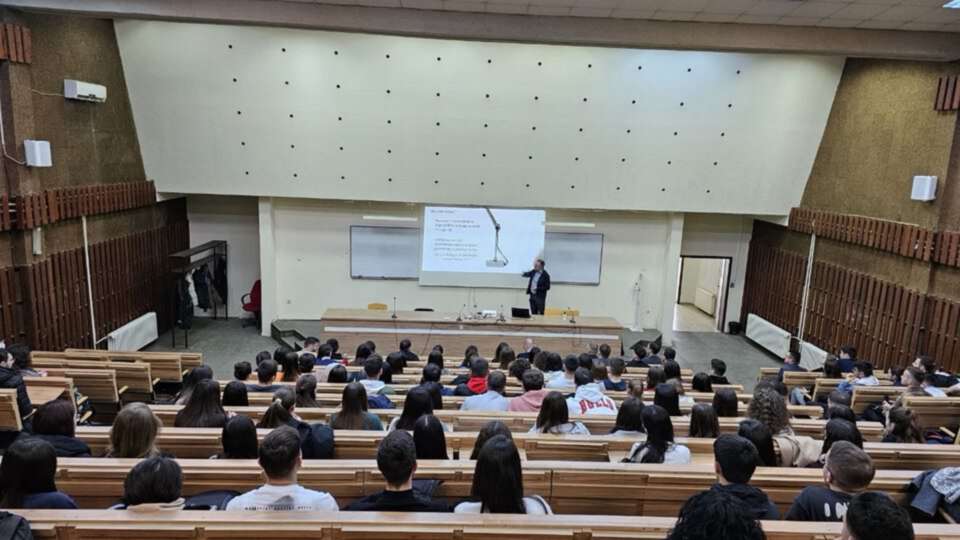 Prof. Dr. Marcus Völp lecturing to the students of Computer Science and Engineering in University of Pristina
During their visit, the delegation consisting of the Head of Technology Transfer Office, Dr. Carlo Duprel, and Head of Critical and Extreme Security and Dependability Research Group, Prof. Dr. Marcus Völp, met with various institutions, including Mr. Eric Dietz, the Chargé d'Affaires of Luxembourg in Kosovo, Lulëzon Jagxhiu, Advisor to the Prime Minister for Information Technology, Qamile Sinanaj, Head of International Cooperation Division in Higher Education and Science at the Ministry of Education, Science, Technology and Innovation, and Shpend Lutfiu, KOS-CERT, the National Unit for Cyber Security. They also met with the heads of the Faculty of Electrical and Computer Engineering at the University of Pristina, University AAB and University UBT.​​​​​​​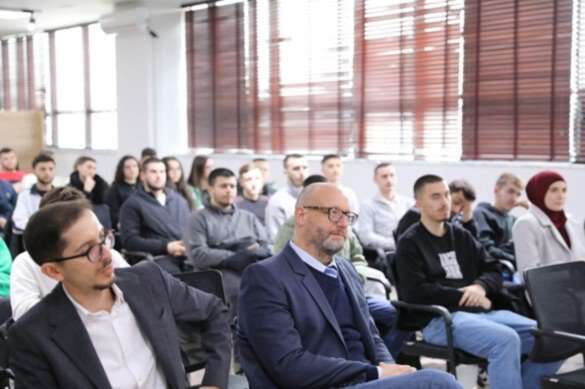 Students of AAB University in the lecture by Prof. Dr. Marcus Völp
The results of these discussions are still pending, but it is hoped that both countries can contribute to scientific progress and technological innovation through these collaborations. This visit was part of development cooperation between Luxembourg and Kosovo.
The KSV/020 - Support to Vocational Education and Training Reform in Kosovo project is co-funded by the Government of Kosovo and the Grand Duchy of Luxembourg and implemented by the Kosovo Ministry of Education and Science and LuxDev, the Luxembourg Development Cooperation Agency.
↑ To the top