From 5 to 9 December 2022, H.R.H. the Grand Duke and the Minister for Cooperation and Humanitarian Affairs, Franz Fayot, were on a working visit to Laos, in the context of the 25th anniversary of diplomatic and development cooperation relations between Luxembourg and Laos and the upcoming launch of the Indicative Cooperation Programme V (2023-2027). They visited several achievements of the Luxembourg Cooperation, including those implemented by LuxDev. The director general of LuxDev, Manuel Tonnar, accompanied the mission.
In the capital Vientiane, H.R.H. the Grand Duke and Franz Fayot visited the Institut Pasteur du Laos, supported by the Lao-Luxembourg Health Sector Support Programme - Phase II (LAO/027).
© Mr. Kethsana
The delegation then visited the Faculty of Law and Political Science of the National University of Laos, supported under the Support Programme for Legal Teaching and Training and to the Promotion of the Rule of Law Concept in Laos (LAO/031).
© Mr. Kethsana
In Phonhong, H.R.H. the Grand Duke and Franz Fayot visited the Maria Teresa Hospital, built in 1998 with the support of the LAO/002 programme, which was the first intervention of the Laos-Luxembourg cooperation in the health sector, as well as the adjoining nursing school.
In Vang Vieng, they discovered "the Academy", a hotel training centre aimed at improving the skills and quality of vocational education in the field of tourism and hospitality in Laos (LAO/029). At the invitation of the Governor of Vientiane Province, they participated in a lunch prepared by the Academy's students.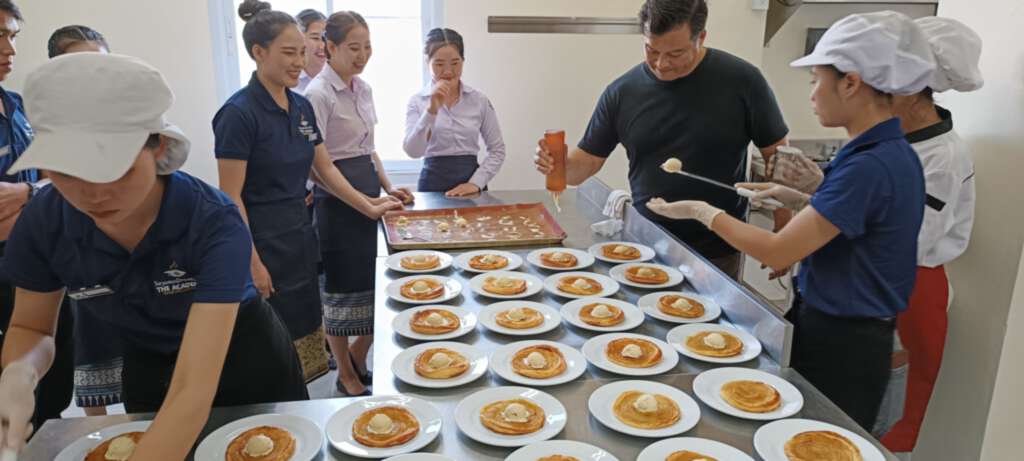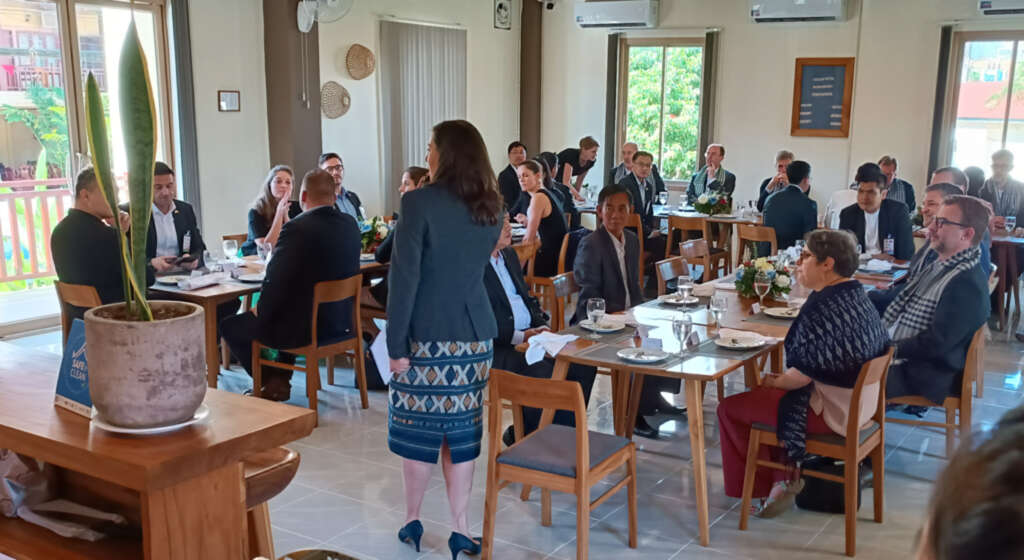 © LuxDev
At the end of their visit, H.R.H. the Grand Duke and Franz Fayot were received in the offices of the Luxembourg embassy, where the LuxDev teams, in the presence of Manuel Tonnar, Director General, and Geert De Bruycker, Resident Representative of the Asia Regional Office, presented the various local development programmes implemented by the Agency in the country.
© LuxDev
↑ To the top