KOSOVO - Provision of 20 computer labs in selected VET schools
The Support to Vocational Education and Training Reform in Kosovo Project, KSV/020, supported the provision of 20 computer labs in six selected VET schools. Such an initiative corresponds to the already developed curricula and the Teaching and Learning Materials (TLM) and will facilitate the smooth implementation of the supported ICT profiles.
With this regard, an event was organized and held by the technical school "Mehmet Isai" in Gjilan, in promoting the three new ICT workshops. The event was covered by a local news channel whereby the mayor of Gjilan along with representatives from the Municipal Education Directorate were present among the representatives of Project KSV/020. Herewith, the mayor expressed his gratitude to the Project and pointed out that such a contribution will most definitely optimize the VET offer of the school in the next academic years followed by supporting reforms.
As a next step, the Project will proceed towards the equipment of other workshops in different VET schools. It will try to do so with the cooperation of the private sector through the establishment of the Industrial Bodies and Industrial Advisory Boards as part of the Business Model concept.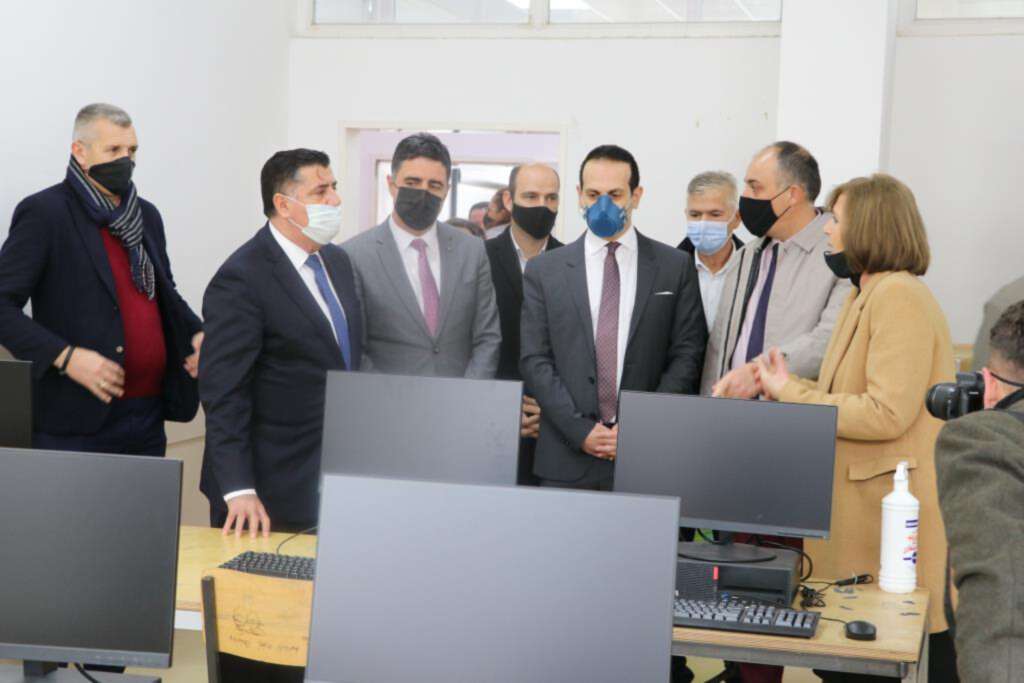 The KSV/020 project is co-funded by the Government of Kosovo and the Grand Duchy of Luxembourg and implemented by the Kosovo Ministry of Education and Science and LuxDev, the Luxembourg Development Cooperation Agency
↑ To the top