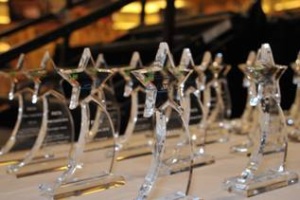 On February 23, 2012 the Pacific Asia Travel Association (PATA) announced the winners of the 2012 PATA Gold Awards in Bangkok. This year, the awards recognise the achievements of 21 separate organisations and individuals. PATA Grand Awards are presented to outstanding entries in four principal categories: Marketing; Education and Training; Environment; and Heritage and Culture.
This year, the Grand Awards go to the
Lao National Institute of Tourism and Hospitality, for Education and Training;
Tourism Authority of Thailand for Environment;
Heritance Tea Factory, Sri Lanka for Heritage and Culture; and
Tourism New Zealand for Marketing.
Some 27 PATA Grand and Gold Awards are being presented this year, with multiple awards going to Hong Kong Tourism Board as well as the Tourism Authority of Thailand, and Tourism Malaysia. The awards ceremony will take place on Saturday, April 21, 2012 at The Royale Chulan, Kuala Lumpur, Malaysia during the PATA Annual Conference, which takes place April 20-22.
The Pacific Asia Travel Association (PATA) is a not-for profit membership association that acts as a catalyst for the responsible development of travel and tourism within the Asia Pacific region. This year, PATA is proud to celebrate 60 years of developing responsible tourism.
In partnership with private and public sector members, PATA enhances the sustainable growth, value and quality of travel and tourism to, from and within, the region.
The Association provides leadership and counsel on an individual and collective basis to over 80 government, state and city tourism bodies; nearly 50 international airlines, airports and cruise lines and many hundreds of travel industry companies across the Asia Pacific region and beyond.
Needless to say that we at LuxDev are very proud of this distinction.
↑ Haut de la page