LAOS - The upgrading of IT capacity and equipment reduces downtime and enhances productivity
On 10th June 2020, Project LAO/033 – Strengthening the Effectiveness of ODA Management in Laos, handed over IT equipment to the Department of International Cooperation (DIC) and the Department of Inspection (DOI) of the Ministry of Planning and Investment as well as to the Department of International Organization (DIO) and the National Sustainable Development Goals Secretariat of the Ministry of Foreign Affairs.
The upgrading of the IT systems and equipment is one of the priorities set out in the 2020 annual operational plan. This support is based on the findings and recommendations of the IT capacity assessment carried out jointly by LuxDev, DIC, DOI and SDG Secretariat in late 2019. The new IT equipment will enable DIC and the two other departments to better maintain their IT systems and to ensure the effective running of the iOffice system.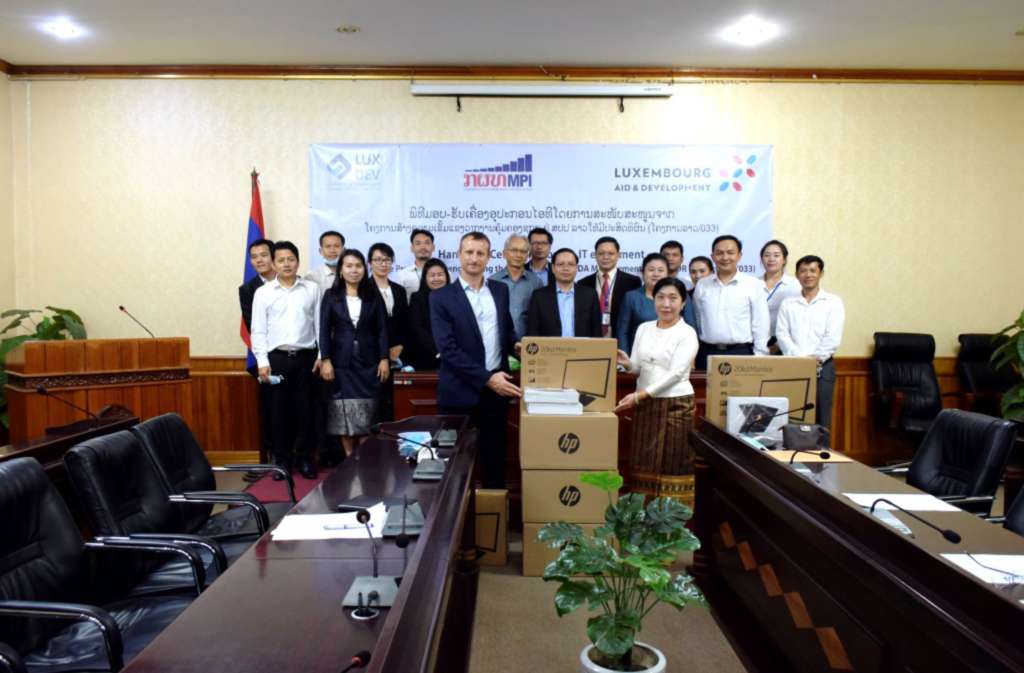 The IT equipment handover ceremony is the culmination of a joint initiative from the end of 2019 and was attended by Sisomboun Ounavong, Director General Director of DIC, MPI, and various Director Generals and Deputy Director Generals from DIO and the SDG secretariat. Quentin Bourdeaux, LuxDev Resident Representative, had the honour of handing over the equipment.
↑ Haut de la page