VIETNAM - Derivatives training course lauded by market participants
From 4-6 September 2019, the project "Support Vietnam's Securities Market Consolidation and Improve Training Capacities" (VIE/032), in collaboration with the Vietnam Association of Securities Business (VASB) and the State Securities Commission of Vietnam, organized a training seminar on derivatives. The three-day training course was well received by more than 70 attendants who come from securities companies and are also VASB's members.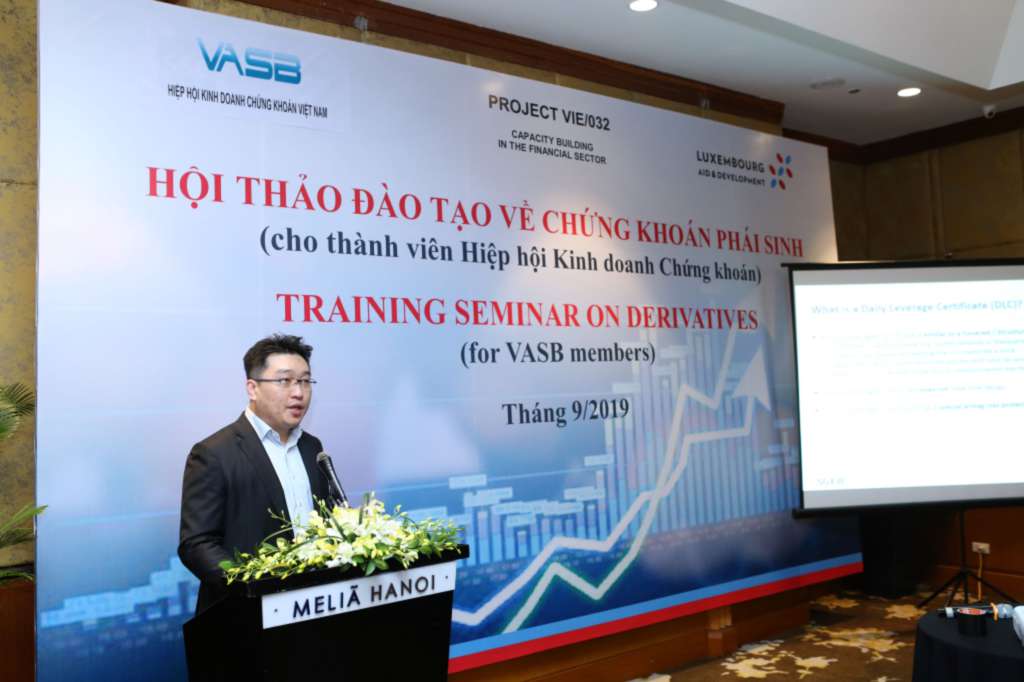 As an emerging financial market, Vietnam requires proper guidelines on various aspects of the capital and derivatives markets in a bid to attain sustainable stock market development. A steady foundation built on knowledge and expertise for market practitioners and members in this way can help the capital market gain great investor confidence and upsize market capitalisation.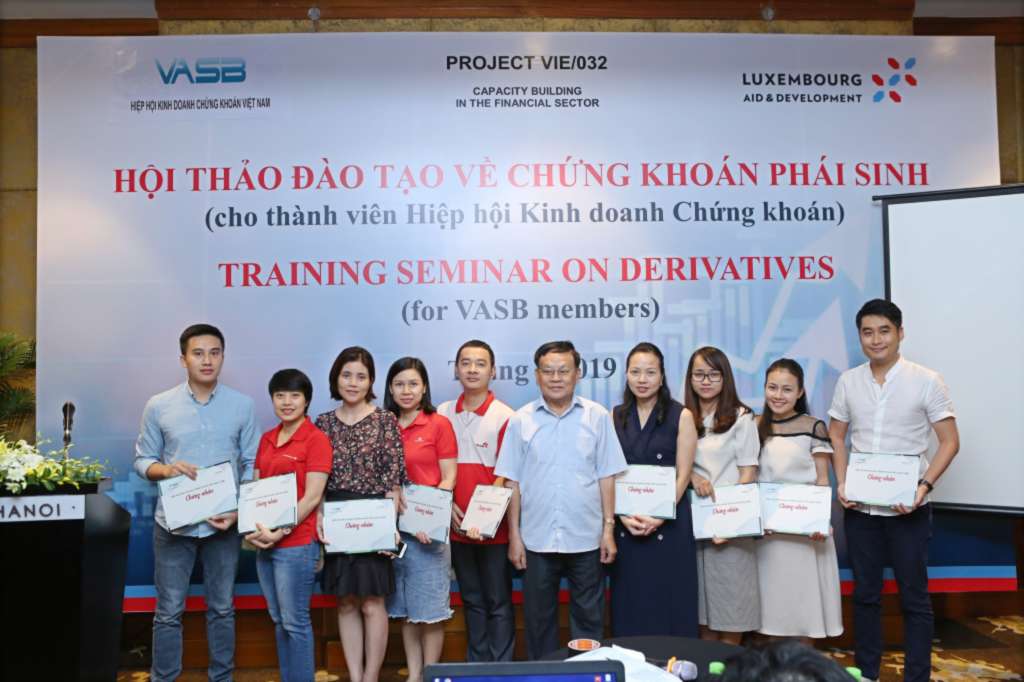 "Vietnam's derivatives market was set up only two years ago and a great effort has been made by the state securities commission in collaboration with leading securities firms in creating a set of regulations, procedures and an operation manual for the derivatives market," said Vietnam Association of Securities Business's Vice Chairwoman Hoang Hai Anh.
According to Hai Anh, while certain derivative products have already been launched onto the market, it is still very early days in the development of such a complex market. "For the sake of broader development, the market would definitely need a wider range of primary products, like index derivatives or government bond futures, that cater to the sophisticated needs of domestic and foreign investors."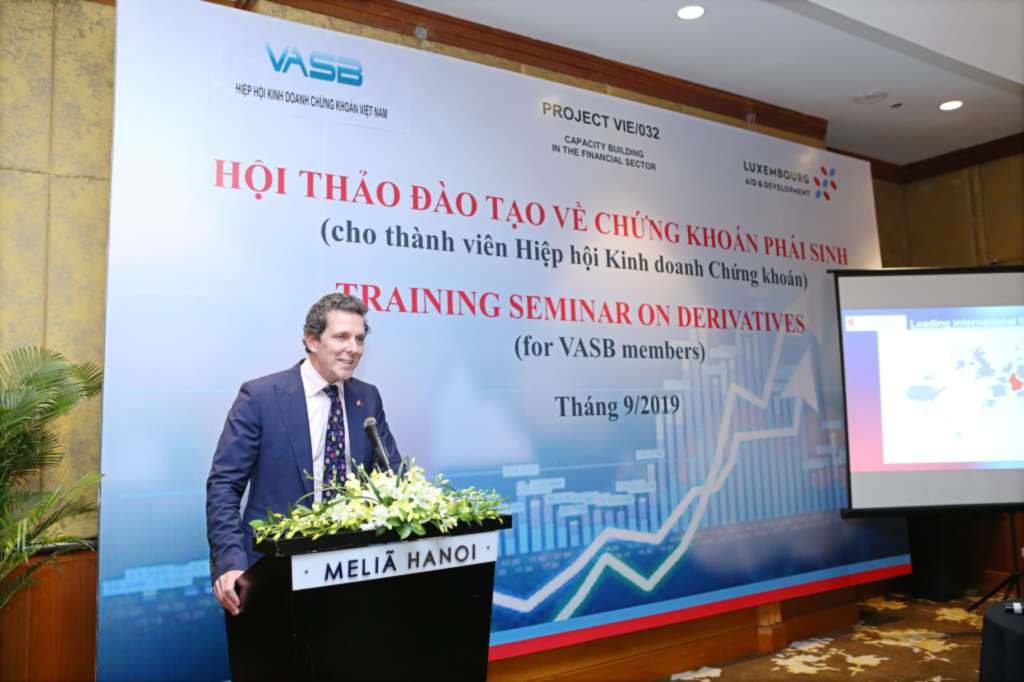 "This valuable training course on the derivatives markets, together with the sharing of experience by derivatives market practitioners, has indeed provided us with an improved theoretical and practical understanding of the subject," said Nguyen Viet Quang, General Director of Yuanta Securities Vietnam Hanoi Branch.
Upon completion of the course, Mr. Marc de Bourcy, Deputy Head of Mission from the Embassy of the Grand Duchy of Luxembourg handed the Certificates to participants and mentioned that Luxembourg is keen to strengthen links with its pioneering capital market. "The financial linkages between the two countries are more than ever actively promoted through various activities in the framework of VIE/032".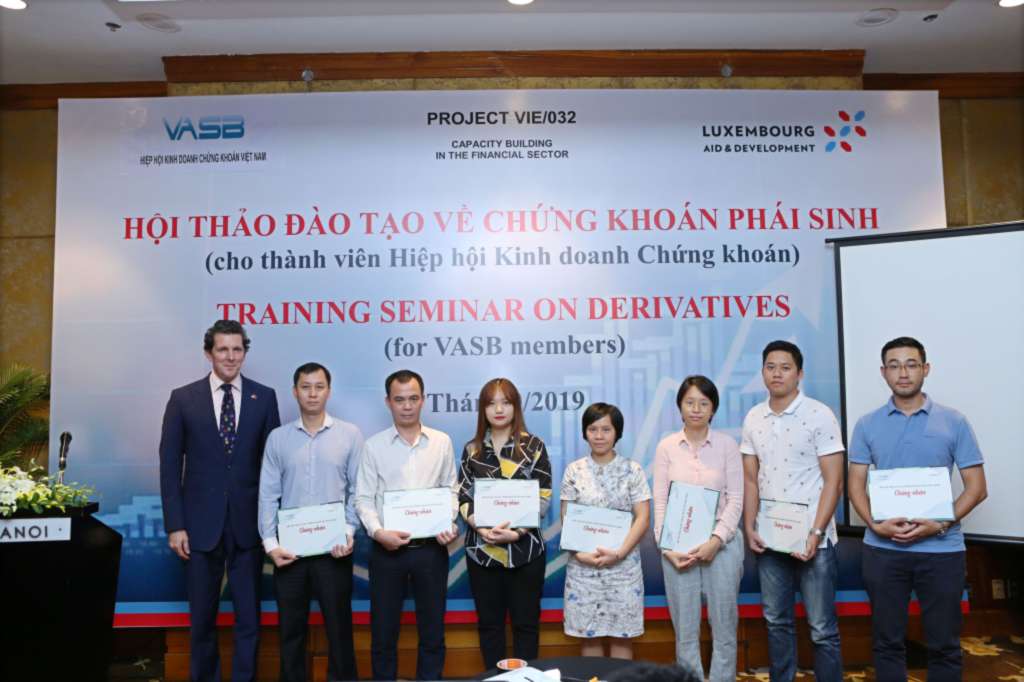 A similar workshop mobilized more than 60 participants from the same target groups in early October 2019 in Ho Chi Minh City. It's expected that VASB members and securities practitioners nationwide will now be able to apply the skills developed within the framework of these workshops and contribute to the sustainable development of the stock market.
↑ Haut de la page