LAOS - Rule of law and legal education programmes gain momentum
Legal education and rule of law programmes have gained significant accomplishments in 2018. During the second Project Steering Committee (PSC) meeting of LuxDev LAO/031 held on 18 December 2018, a 5-year project of the Grand Duchy of Luxembourg and the Government of Lao PDR; major accomplishments have been achieved on the rule of law and the improvement of the legal education.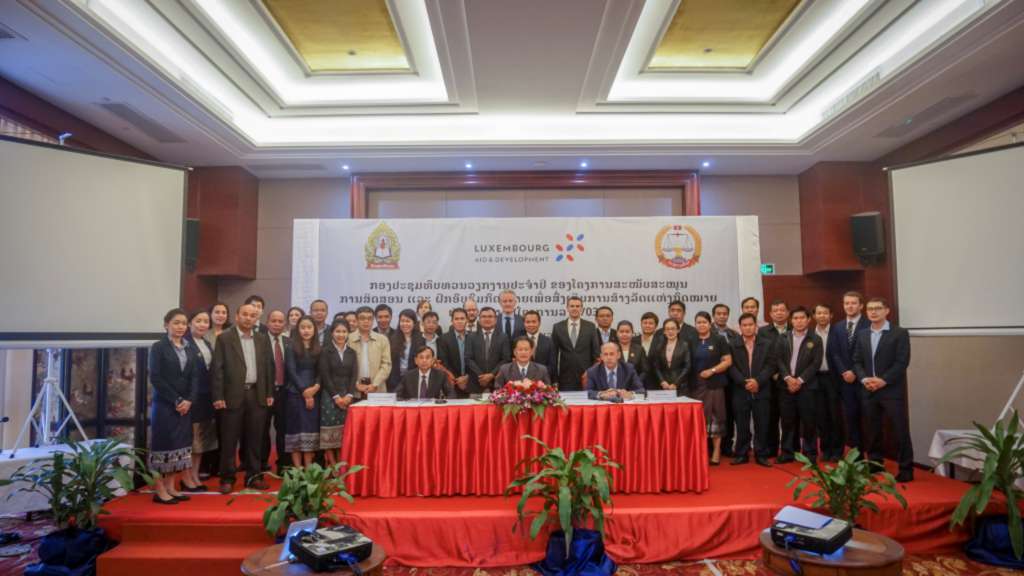 On the rule of law as per report of the Institute of Legal Studies and Technical Assistance (ILSTA), the implementing partner of LAO/031, thousands of key stakeholders in the legal sector received legal training workshops and public lectures. Likewise, 426 government officials were trained on English proficiency, 10 court assessments, 101 judges' assessments, 96 prosecutors' assessments, 245 anti-money laundering assessments and 301 anti-corruption assessments.
On the development of legal education, LAO/031 has reported that 324 legal educators were trained on various teaching skills, research design and methodology, etc. The project has also completed all the necessary assessments for the Faculty of Law and Political Science (FLP) and the Faculty of Law and Administration (FLA) of the Champassak University-paving the way of developing to the next level of new legal curricula and elevating the said faculties towards higher quality assurance (QA) standards.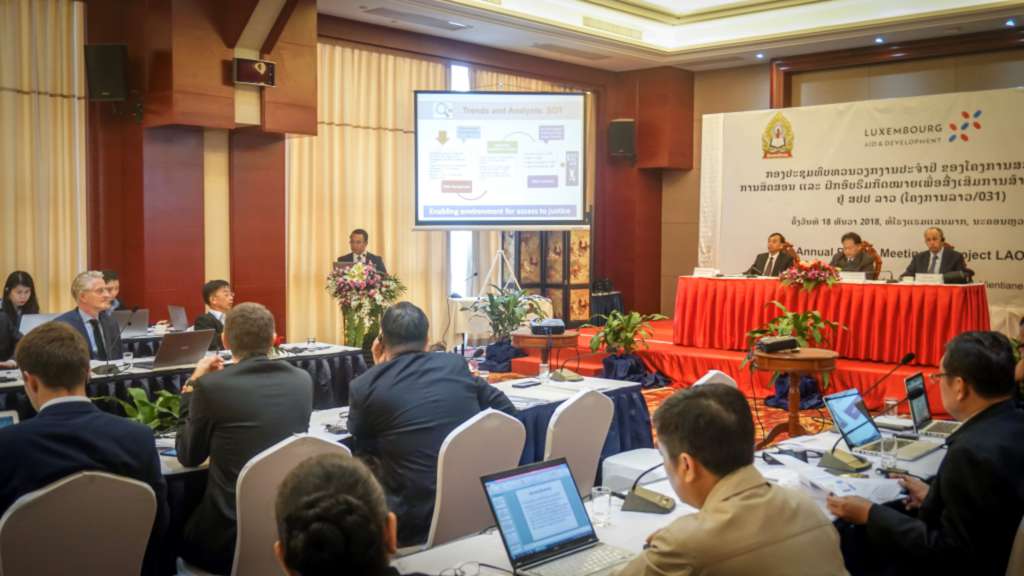 During its recent annual review, the PSC approved the project 2018 Annual Work Plan and the 2019 Annual Operational Plan. The PSC that was just conducted were chaired by Assoc. Prof. Dr. Khamphay Sisavanh, Vice Minister of Education and Sports, H.E. Mr. Bounsavad Boupha, Vice Minister of Justice, and co-chaired by Mr. Sam Schreiner, Chargé d´Affaires of the Embassy of the Grand Duchy of Luxembourg.
↑ Haut de la page