Vietnam - Tackling Climate Change at Bac Kan Vocational College
Vietnam is ranked among the countries most affected by climate change. This, in effect, is jeopardizing the country's sustainable development. In an effort to support Vietnam's mitigation and adaptation efforts to climate change impacts, the Luxembourg Development Cooperation is implementing its climate change adaptation flagship project – VIE/033, in the lagoon areas of Thua Thien Hue province. After initial positive results from the first phase, a second phase of this project is about to start (VIE/433) in 2018 with funding from the Luxembourg "climate finance", under the umbrella of the Luxembourg Ministry for Sustainable Development and Infrastructure.
Currently, Bac Kan Vocational College (BKVC) has been seeking and exploring climate change related occupations in the climate change vocational education/training context. So far, the school has initiated a solar energy program by installing and operating solar panels at the electrical faculty. Greening the campus is also an activity that will lead to better mitigate climate change by maximizing green spaces, as well as reducing the carbon footprint through water, energy and printed-paper saving.
The visit of the LuxDev Headquarter Climate Expert, was very timely for project VIE/034 and BKVC to focus more on the current provincial climate change issues and call for action to all key players from provincial policy makers to grassroots level.
The climate expert meeting Vice Chairperson, Bac Kan Provincial People's Committee
On 27 November 2017, the expert met and exchanged information with the provincial authorities, departments, a national climate consultant and BKVC staff. Through these working sessions and group discussions on climate change issues with the project team and other provincial stakeholders, the expert gained an overview of the current situation of climate change mitigation and adaptation activities in Bac Kan and other northern mountainous provinces.
As stated by an officer from the Bac Kan Department of Agriculture and Rural Development, though climate change impacts in Bac Kan are less severe than in the Mekong Delta or central coastal areas, the province has recently endured severe weather phenomena with an increased occurrence of flash floods and landslides.
Moreover, with the high forest cover of 70%, including 283 000 hectares of primary forests; the province is facing issues of illegal logging, overexploitation of non-timber forest products, and resulting deforestation. The decreasing water level in main rivers and streams of the province recorded in the past few years, including Cau River, is also an emerging challenge for the province.
Example of locally well-managed forests in Bac Kan province
Many other projects are implemented to support Bac Kan to tackle climate change issues. At this time, Bac Kan is one of the six pilot provinces in Vietnam to implement the UN-REDD initiative (REDD - Reducing Emissions from Deforestation and Forest Degradation). In addition, as a part of the UN-REDD project, the province is working on Forest Stewardship Council (FSC) certification to ensure that the timber comes from a forest that is managed in a responsible way by local people. However, most of the funding for climate activities comes from the central government and foreign organizations. "Bac Kan is a poor province; therefore, the provincial budget is prioritized for economic development activities rather than climate change mitigation and adaptation", said the Vice Director of Bac Kan Department of Natural Resources and Environment.
At the meeting with BKVC, the LuxDev climate expert identified the needs of Bac Kan province and local communities in strengthening sustainable and legal forest management, as well as promoting sustainable livelihoods for forest-dependent communities. His recommendations pointed towards the linking the province to central ministries in order to foster Forest Law Enforcement, Governance and Trade (FLEGT). This is because, in May 2017, the European Union (EU) and Vietnam formally concluded their negotiations towards a Voluntary Partnership Agreement after six years of negotiations, which will enable Vietnam to issue FLEGT licenses to products it exports to the EU. The FLEGT licenses intend to end illegal logging, which causes deforestation (which causes land erosion), loss of biodiversity, conflicts with indigenous and local populations, and assist local governments to implement sustainable forest management.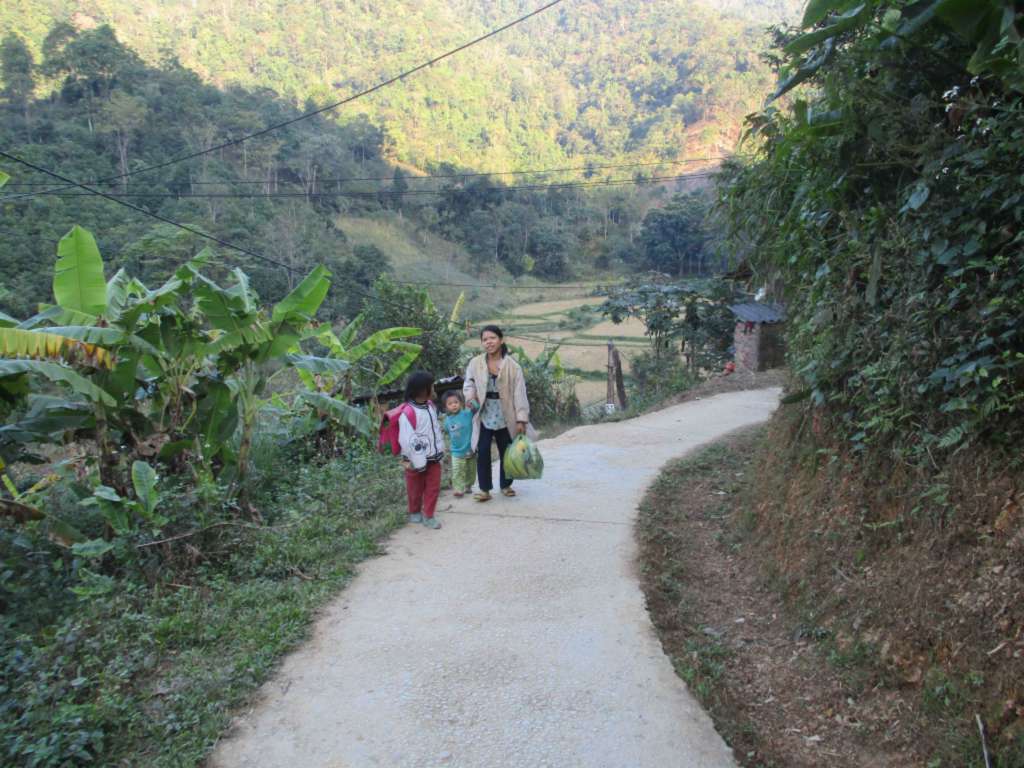 For BKVC, as a human resource training centre, one suggestion is to explore ways and means to transform the Vocational College into a provincial hub that links climate change mitigation and adaptation activities with the needs of the province and local communities.
According to a member of the VIE/034 project management team, with the main function of vocational training and education, BKVC needs to build capacity among its teaching staff for them to deliver training on climate resilient agricultural techniques for farmers, and increase knowledge and skills on new initiatives such as FLEGT or REDD+ for community groups. Moreover, via VIE/034, which is promoting BKVC's education programs on community tourism, or safe and organic agriculture production, the contribution to the provincial climate change mitigation and adaptation is highly appreciated by the school and local communities.
The LuxDev climate expert's mission to Bac Kan has motivated the College as well as the provincial counterparts to develop further initiatives on how to approach the impact of climate change in their home province.
BKVC's Tan Son safe agricultural model – A model working for sustainable livelihoods of indigenous people living around the primary fores
↑ Haut de la page