World First Aid
Emergencies occur unexpectedly, worry the victim and those around him, and may require medical or surgical treatment in a very short space of time. The right first aid reflexes can make the difference between life and death.
In Senegal, staff working in emergency departments and the general public are not sufficiently equipped to deal with certain emergency situations. What's more, it's not ethical for a learner to practise learning techniques on people in life-threatening emergency situations.
A simulation-based learning centre for training
With the intention of finding a pedagogical means of improving technical and behavioural skills in a safe environment, the Luxembourg Cooperation, through the SEN/031 programme - Health and social protection implemented by LuxDev, has supported the setting up of a medical simulation learning centre within the National Emergency Medical Service (SAMU) in Dakar.
Training in basic and advanced first aid techniques is provided for several socio-professional categories from different sectors (healthcare staff, students, institutions, including LuxDev). A total of 900 people has been trained since the centre opened in 2021.
The centre has also recently been expanded to include high-fidelity simulation mannequins for gynaecology and obstetrics, paediatrics and traumatology.
A range of benefits for trainees
Simulation-based learning enables trainees to :
be operational in emergency situations without being dangerous, and deal with all clinical situations, both routine and exceptional, without stress;
train in multidisciplinary teams and learn to communicate;
self-evaluation; and
manage crisis situations.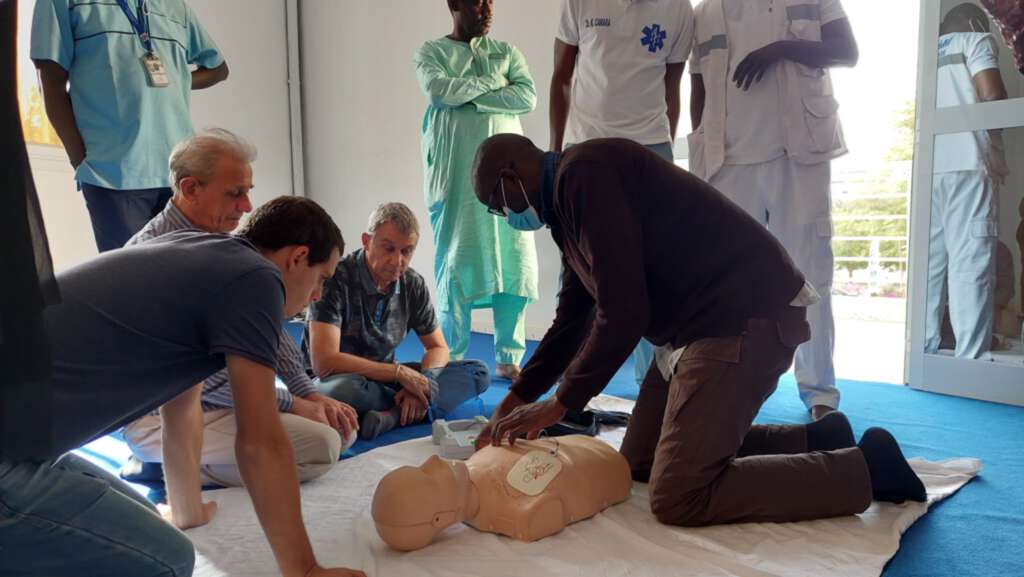 The aim of simulation training is simple: never put your hands on a patient for the first time!
↑ To the top