KOSOVO - Visit of the exhibition "The Last Tunnel" to rise awareness on gender-based violence
"Violence against women implies not only an assault of the body, mind, or soul, but it also occurs when the conditions are being enabled to facilitate it and when the system, the state and the society, excuses it" - Shalu Nigam
On 1st December 2022, in the context of the international campaign 16 days of activism against gender-based violence, the staff of LuxDev in Kosovo and the Luxembourg embassy visited the exhibition "The Last Tunnel", in the centre of Pristina.
Organised by SIT (Centre for Counselling, Social Services and Research), the exhibition displays a number of tables where visitors could read about the stories of women murdered as a result of domestic violence. The goal of this visit was to raise awareness on gender-based murder during the last fifteen years in Kosovo, and to call on institutions to take concrete action in preventing and combating violence against women.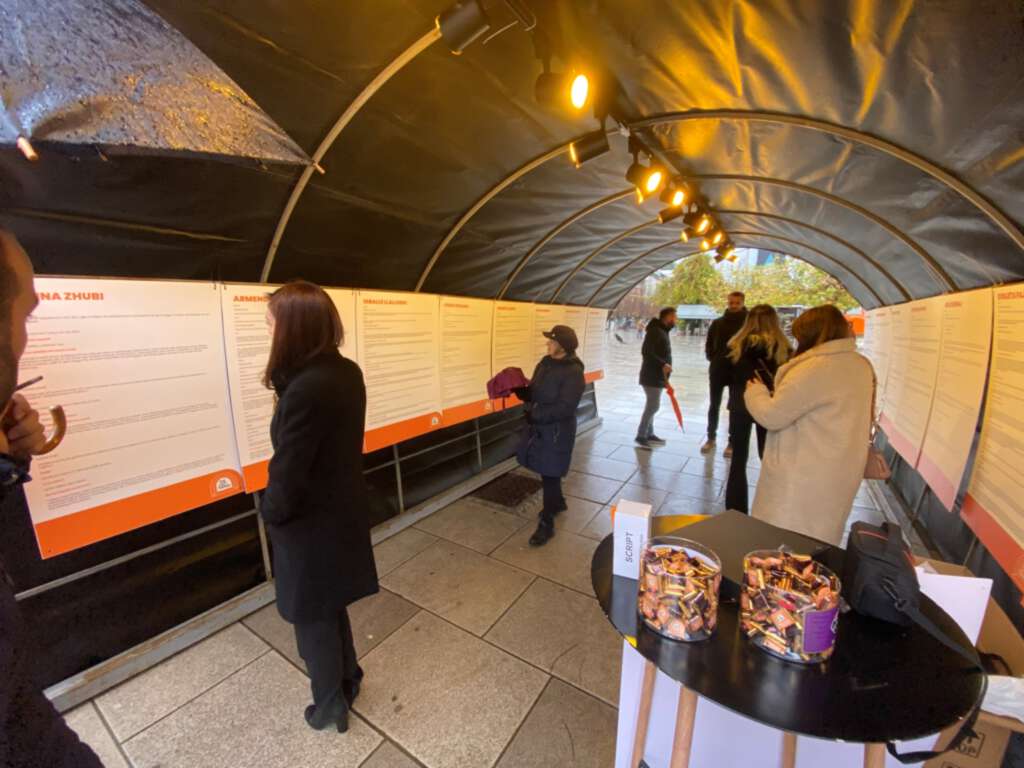 There were 11,504 reports of domestic violence to the Kosovo police between 2015 and 2021 - over 80% of these victims were women. The number of incidents is increasing every year according to the Centre for Information, Criticism and Action (QIKA). Unfortunately, the dark figure of violent crimes against women is likely to be much higher, since there is still a significant stigma around reporting such matters and many incidents are not communicated to the authorities.
The number of women killed by their partner or husband has increased these past years in the country. Although the judicial system in Kosovo is working hard to prevent crime, several international organisations and local NGOs agree with the chief state prosecutor, Aleksander Lumezi, that more intensified commitment from the justice institutions is needed to prevent violence, sexual assault and murder. This would also strengthen the confidence from the population in the ability of the police to take the crimes seriously and prosecute such matters. Moreover, he stated that coordination and cooperation between law enforcement institutions need to be improved further so that there is no neglect in prosecuting and punishing those who violate the fundamental rights and freedom of women and girls ​​guaranteed by the Constitution and international conventions.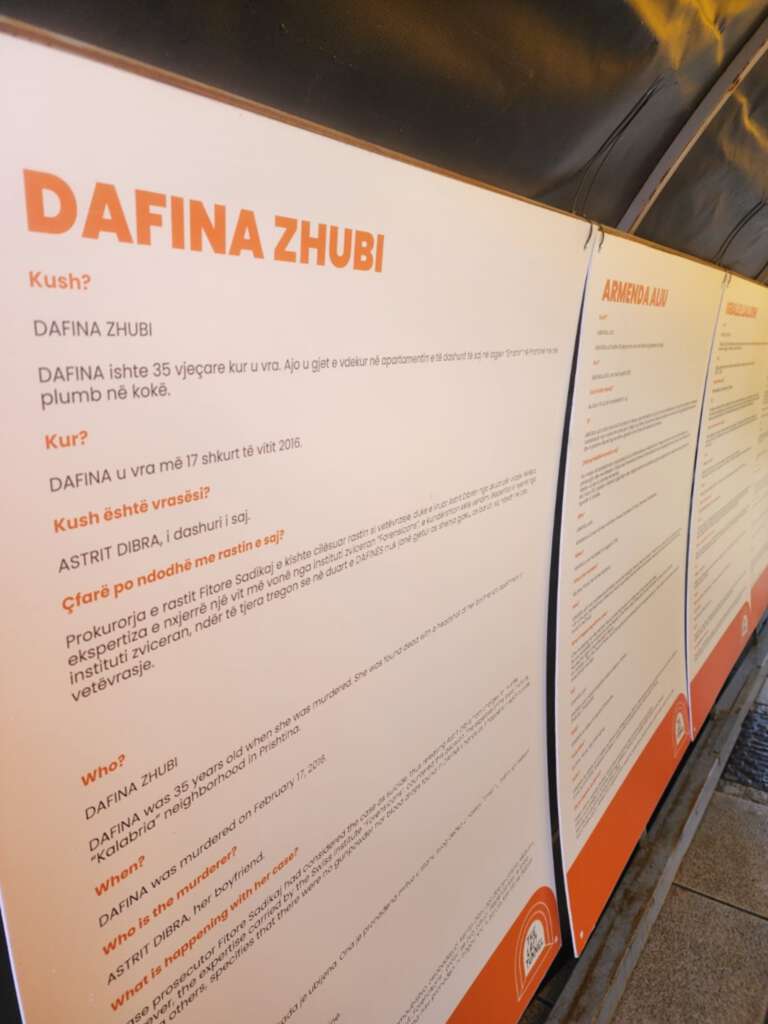 Besides the needs for improvement of the judicial system to protect Kosovar women, there is also a need for enhancing post-crime treatment and help victims of gender-based violence. Currently, there are only eight women's shelters run by NGOs in the whole country. It is therefore crucial for all parts of society to contribute to solving this pervasive social issue.
The staff of LuxDev in Kosovo and the Luxembourg embassy is actively taking part in the 16 days activism campaign. Let's unite to end violence against women and girls!
↑ To the top