KOSOVO - Workshop regarding the regulation of the graduate tracking system at the national level
The workshop on regulating tracer studies through secondary legislation was held in the context of the European Union Support to Vocational Education and Training Professional Requalification and Occupation (ESVET PRO) project, together with the implementing partner EdGuard Institute at the Ministry of Education, Science, Technology, and Innovation (MESTI). The workshop brought together key stakeholders to present and discuss the first draft of the legislation.
Presenting of the draft legal framework of the Tracer Study Information System (TSIS) to the MESTI and other key stakeholders
The workshop participants reaffirmed the importance of the tracer study and reiterated the need to build a legal basis to facilitate the programme's operation. During this workshop, the first draft of the bylaw was presented, and participants discussed the legal basis, proposed structure, roles of the stakeholders and organisational issues of the proposed structure.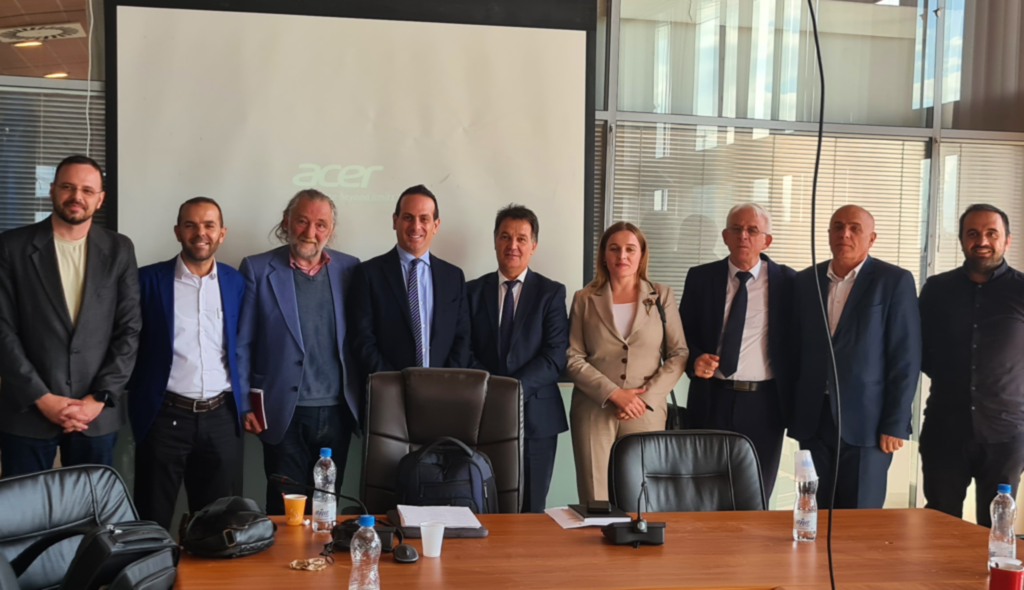 Key stakeholders of MESTI and partners meeting for legal framework of the TSIS
This publication was produced with the financial support of the European Union. Its contents are the sole responsibility of LuxDev and do not necessarily reflect the views of the European Union.
↑ To the top