MYANMAR - Nearly 15,000 people in rural areas will have access to information and telecommunication technology
On Friday 13 December 2019, LuxDev, the bilateral development agency of the Government of Luxembourg (via Eastern Shan State Rural Development and Inclusion Project, MYA/002), and Myanmar Posts and Telecommunications (MPT), a Myanmar government entity (as "Service Provider"), signed an agreement for the purchase, turnkey building, installation and future operation of three Telecom towers in the Township of Keng Tung.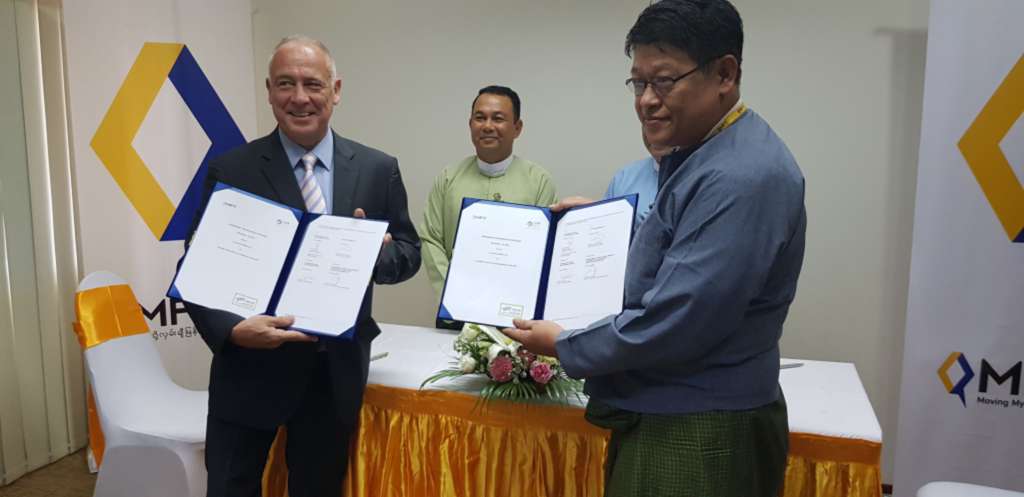 The agreement, which lists required services in the form of basic data and voice communications, is part of a series of parallel interventions adopting a holistic approach towards rural development and inclusion in three designated target areas in Eastern Shan Stage. The area where the services will be delivered from mid-2020 onwards includes almost 15,000 beneficiaries and is situated to the south-west of Keng Tung city (Nam Khat, Nam Inn, Nar Paw, Ming Inn and Naung Taun – commonly referred to as the "5 Tracts").
The counterpart agency assigned to the project is the Department of Rural Development (DRD) of the Ministry of Agriculture, Livestock and Irrigation. The other ministries and/or organisations involved are the General Administration, Rural Roads, Agriculture, Livestock and Education departments.
The two objectives of the Eastern Shan State Rural Development and Inclusion Project - MYA/002 are to improve the means and resources for legal livelihood activities of the local communities and to promote interaction, interdependence, cooperation and capacity in the community's development of participatory governance.
Project MYA/002, now at the end of its second year, has a 5-year duration and a total budget of 10 million EUR from the government of Luxembourg (in addition to a range of alternative Myanmar contributions).
Since development prospers with cooperation and interdependence, first and foremost the initiative aims to involve and serve villagers in need of food, water, electricity, better productive/agricultural activities, mobility and communications. These necessities all require consistent cooperation and interdependence, which is to be gradually formalised in committees at Township, Tract, Village and Community levels.
The delivery of communications represents the promotion of innovation and will strengthen the information network, specifically in the 5 Tracts, and this will thus enable more people to appreciate common interests and the need to cooperate in change, to gain shared knowledge, and to learn by themselves.
The project sought a cost-sharing agreement with MPT for the provision of hardware and subsequent communications services, with the latter falling under the full responsibility of MPT. Earlier in 2019, MPT already built a tower and started operations; thereby reaching the 5 Tracts target area.
In consultation with the community, the project will support the provision of phones, radio and internet access for key persons. High priority actors and key beneficiaries are hence a few thousand learners in some 20 schools, between 40-50 teachers, approximately 100 village elders in literacy and information, an estimated 200 village committee members in different technical areas, some 500 leading female and male farmers, some 1500 following farmers (wetland, upland, livestock and post-harvest technologies), possibly some 1000 short-term workers (some with repeat assignments) on tracks and roads and about 100 Myanmar Government staff from six different sectors who will gain knowledge and skills from implementing their responsibilities in planning, execution, maintenance, monitoring and reporting.
Communications will be closely monitored so as to learn from the uptake and the developmental effects of this intervention in this area, compared with an unconnected "control area" in another Township or District of Eastern Shan State.
↑ To the top