VIETNAM - Students at Bac Kan College Overcome Challenges in Life and Thrive
A story of Hoang Van Khoi
90% of the students of Bac Kan Vocational College (BKVC) originate from mountainous ethnic minority groups and an underprivileged background in terms of livelihood. Nevertheless, they have overcome their adversities, made great effort to study at the vocational college with the yearning to have a successful career after graduation. Many of them are able not only to make a living for themselves, but also to support their families. On top of that, some even create employment opportunities for their own clusters.
Students of Electricity faculty are acquiring skills on diagnosing and repairing electrical equipment
Mr. Hoang Van Khoi is 25 years old and is an exceptionally inspirational example of how strength, dedication and hard work can lead anyone to overcome any tough obstacles in life and achieve great things. Because of unfortunate life circumstances, he was adopted by his uncle at a very young age. Yet, life did not cease to throw stones at Khoi, and at the age of 12, his poor uncle, not able to further provide for him, had to give him up and send him to the provincial orphanage centre. After completing grade 9, he decided to enrol in the metal - cutting occupation, Mechatronics faculty at BKVC. Throughout his three years of training, he showed tremendous dedication and application and gained competent technical skills and capabilities. Mr. Bui Thanh Binh, Deputy of Mechanical Engineering faculty of BKVC and his home room teacher praised Khoi for his hard working attitudes as a student. "Khoi paid great attention during the lectures and showed intensive efforts both in the theoretical and practical sessions. He is aware that education and employment are the only sustainable ways to thrive, and he makes it right." Upon graduation, Khoi was quickly employed as a mechanical engineer in Bac Ninh province, southern from Bac Kan province. He recently returned to his home town to build his own house, get married and start a family.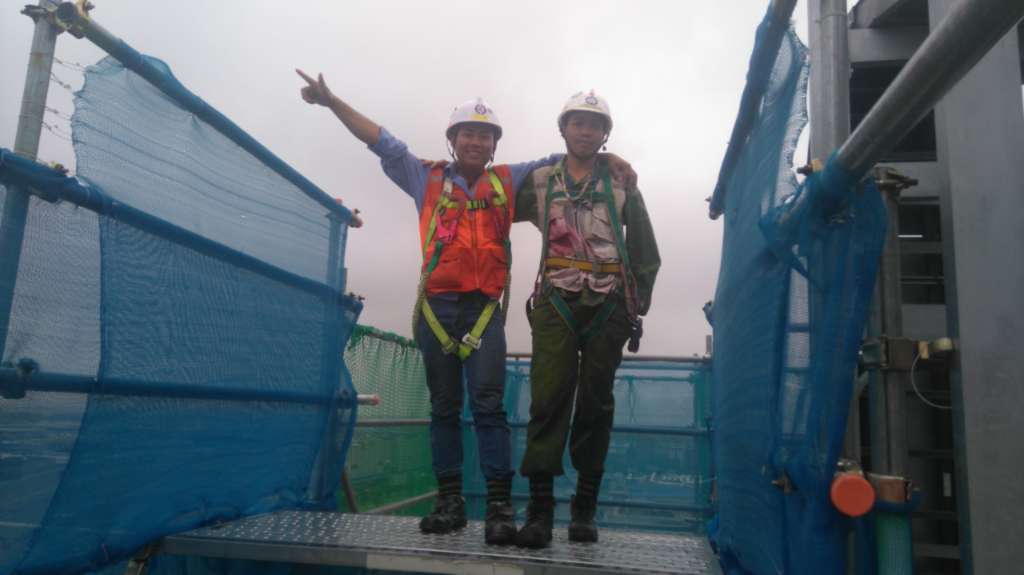 Mr. Hoang Van Khoi (on the left) gained decent employment upon graduation from BKVC
He recently returned to his home town and started his new family life.
Access to gainful employment is part of an ongoing effort of the Project Bac Kan, Technical and Vocational Education and Training - Phase II, VIE/034. The project goal is to promote employment and livelihood development in line with the economic opportunities and the local sociocultural context in northern Vietnam.
↑ To the top