LAOS - Short courses paving a career path in tourism and hospitality
Students graduated their three months Certificate 1 Level course in Food Production and Food and Beverage Service in Lanith Luang Prabang Training Centre
A graduation ceremony was held for the 30 students who successfully completed three-month Certificate 1 (C1)-accredited training programmes in Food Production and Food and Beverage Service at the Lanith Luang Prabang Training Centre from January to March 2019. All 30 graduates have already secured jobs in the tourism and hospitality sector, primarily at leading hotels and restaurants in Luang Prabang.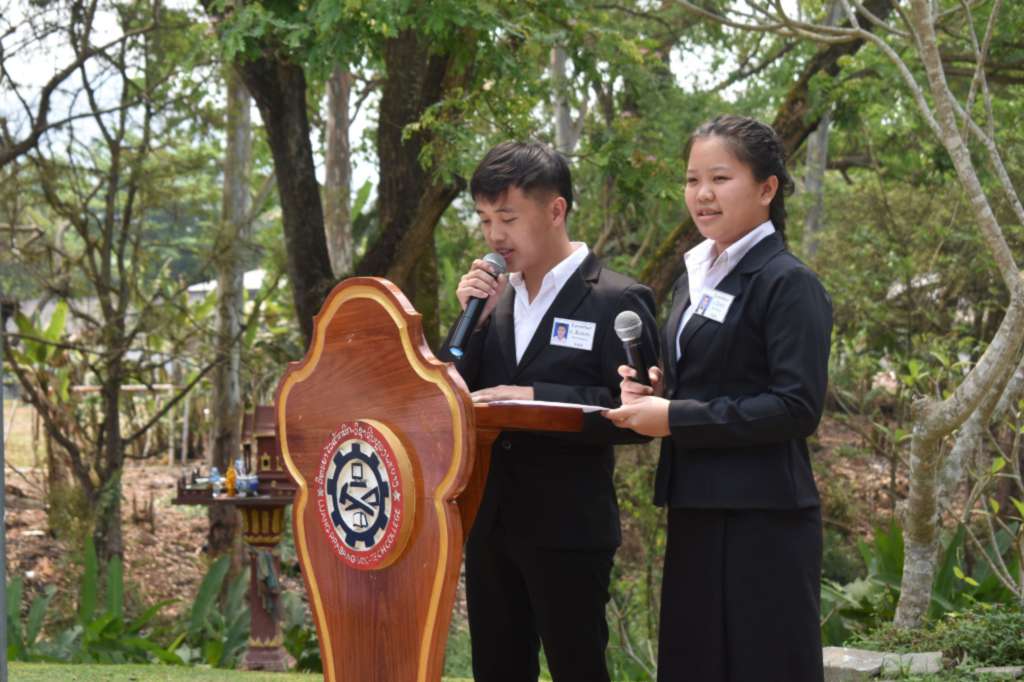 These training courses which focus, in particular, on inclusion of people from disadvantaged backgrounds in tourism/hospitality training and employment, are supported by the Skills for Tourism Project (LAO/029). The trainings are designed to equip young women and men with the required skills set to land an entry-level job in the tourism and hospitality sector. The Lanith Luang Prabang Training Centre supplements the high quality practical training with intensive English language lessons and basic employability skills. All tuition fees are covered and students receive a monthly stipend, as well as accommodation and support costs for the entire duration of the course, as well as for one month after graduation to ease their transition to employment. 
Since 2017, LAO/029 has supported more than 100 young people (75% of whom are women) from disadvantaged backgrounds to study at the Lanith Luang Prabang Training Centre. The courses have led to the employment of all graduates within the sector.    
At the graduation ceremony, Mr. Xaisavanh Chanthasith, Deputy Director of Luang Prabang Provincial Education and Sports Department, commented that Food and Beverage Service, Food Production and Housekeeping Operations are key areas in technical and vocational education and training (TVET) in Luang Prabang. Graduates of such programmes are in high demand and can contribute to the further development of the tourism sector in the province.  
Mr Por Vang, who graduated from the same training programme in 2017, also attended the graduation ceremony and gave an inspiring speech wherein he shared his experiences of working in the tourism and hospitality sector following completion of his training. Starting off as a waiter, he is now working in the front office department of the renowned Maison Souvannaphoum Hotel. He praised the support received and the quality of the training he obtained. After only three months training, he had developed his confidence and was ready to tackle the workplace. He also encouraged students to continue developing their knowledge and skills stating that "learning never stops".
↑ To the top