Bridging Viet Nam and Luxembourg in Capital Markets
VIE/032 Project Launch
Friday 7 October 2016 set the mark for the official launch of the Luxembourg funded support project for capacity development in the Vietnam financial sector. VIE/032 project follows a successful first phase implemented between 2008 and 2013. This new phase will certainly build up on former achievements and will also support the Vietnam State Securities Commission (SSC) to cater more efficiently to the needs of a rapidly developing finance sector, be it via reformation of the existing legislative framework, inviting high-level experts to exchange knowledge and experience, as well as to upgrade existing IT systems.
LuxDev will be partnering with the Luxembourg training entity know as House of Training, which now includes the "Agence de Transfert de Technology Financière" (ATTF) to provide experts for training and technical assistance assignments for the development of Vietnam's securities market. To even create a greater bond between Luxembourg and Vietnam in view of a platform for networking, exploring new ventures and business opportunities, the project has established an Alumni Association. This association assembles all graduates that have benefitted from ATTF's trainings in the framework of the Luxembourg Development Cooperation activities in the Vietnam finance sector.
Aside from extensively working with SSC, the Hanoi and Ho Chi Minh City Stock Exchanges, the Vietnam Securities Depository, securities firms and listed companies, the project will also seek synergies with other involved donors such as the World Bank, the Asian Development Bank, and the International Finance Cooperation.
First off after the launch, the project will hire experts to support the updating of the legal framework and for derivatives training workshops to support capacity development ahead of the planned launch of the derivatives market in 2017. The project will seek to leverage Luxembourg expertise to provide these deliverables.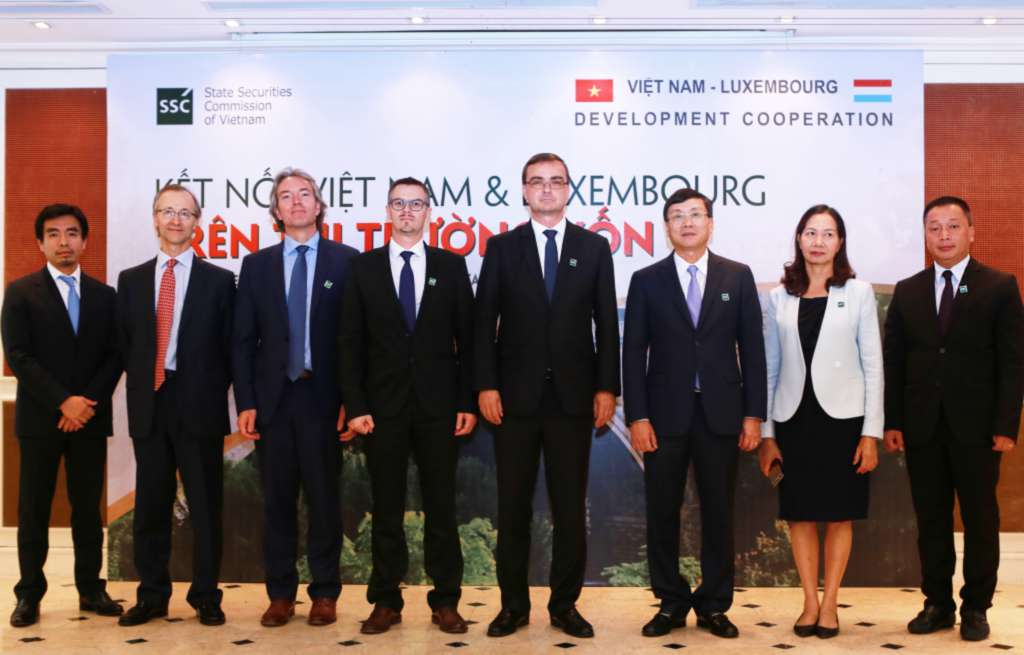 ↑ To the top