Kosovo – Investing in Water Supply Networks for Economic and Environmental Sustainability
The Kosovo/016 project aimed to contribute to a reliable and sustainable water supply for the population of Mitrovica. The sustainability of the investment in the network, amounting to a total length of 28 km of new or replaced pipework, is assured by the use of in High-density polyethylene (HDPE) material. HDPE pipes and service connections have an indeterminate life (reckoned to be at least 50 years). This durable, flexible material is not subject to corrosion or brittle fracture and results in not only reducing the average age of the network but, by replacing critical transmission lines, reduces costs associated with maintenance and intermittent supply due to less frequent repairs compared to old networks. The latter is also achieved by investing in ring-pipelines (by-passes), enabling additional loops in the water supply system of the Mitrovica Regional Water Company (MRWC). The project also achieved significant improvements through synergetic EU contributions invested in the extension of the production capacity of the Shipol Water Treatment Plant that supplies the network.
The investment in the establishment of District Metering Areas (DMAs), which provide online technical information of the water supplied in defined areas, contribute to a better understanding and management of the water supply network. A total of 13 DMAs and 21 measuring points have been installed. However, to enable an active use of DMA data, not only for technical but also for commercial management purposes, the project will continue its investment in strengthening human resource capacities as has already been done in other important areas, including Geographic Information Systems, leak detection, maintenance database management, and pumping station management, among others.
Some other tangible results include an increase in customers, a reduction of illegal consumption and an overall improved supply in general. The installation of water meters in households also facilitated the registration of over 840 customers, previously not metered or not recorded in the system.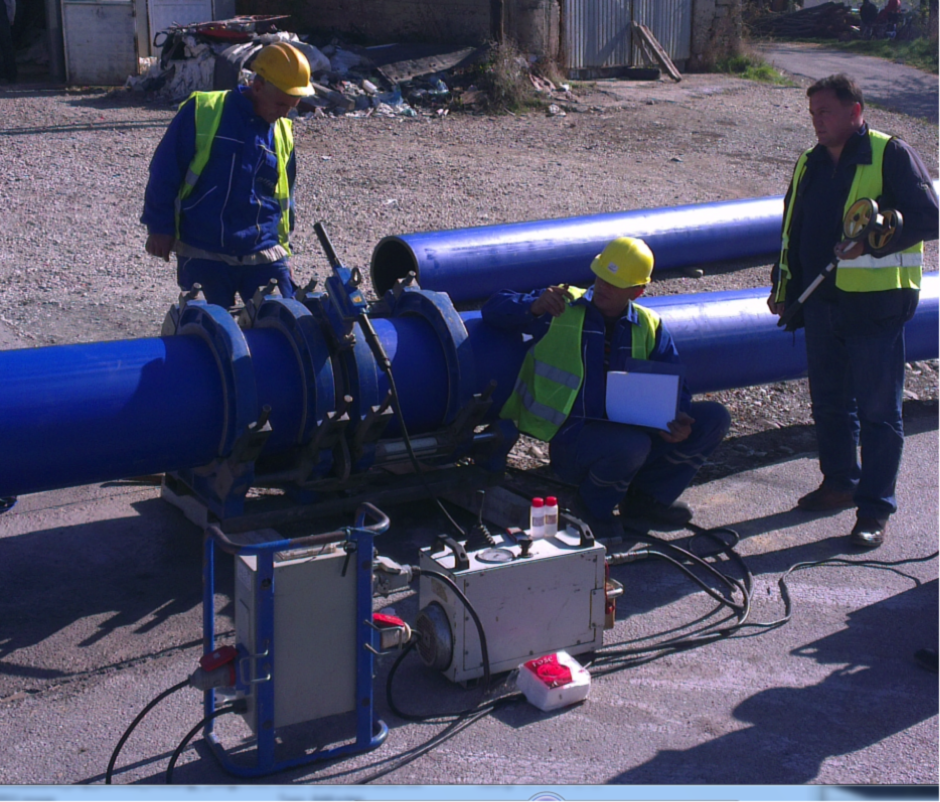 The project was also effective in achieving information technology and services improvements by investing in necessary hardware and establishing new intranet cabling throughout the company, thus directly supporting seamless data flow and information sharing. Such activities also prepare the foundation for the modernisation of the software application used by the company, which forms part of the new project mandate KSV/018.
Additional investments in adaptation of the building premises improved the working conditions of the employees and established a new Customer Service Centre within company headquarters.
The new KSV/018 mandate aims to consolidate these results by focusing on the performance of the company. In parallel, complementary investments will be implemented using co-financing modalities with the beneficiary municipalities served by the MRWC.
↑ To the top