Kosovo - Supporting the Water Supply System in Mitrovica
KSV/018 project – Water in Mitrovica Phase II - launched a tender for the first investment projects aimed at the municipalities of Mitrovica South and Vushtrri in March 2015.
The aim being to upgrade or replace the physical assets of the expansive regional water supply system, focussing on lowering pumping and electricity requirements by reducing leakages. Technical investments of stage 1 consist of priority measures to improve assets, which address the technical losses and high pumping regime by establishing District Metering Areas so as to complement the institutional aspects of the annual Mitrovica Regional Water Company Revenue Water Campaign.
The first projects were selected from a pool of project proposals according to the importance, relevance and priorities presented by the municipalities. This was followed by extensive discussions with all stakeholders.
In Mitrovica South Municipality, the major components are the replacement of distribution mains (new pipeline), including nodes, chambers, bulk-meters and flow control valves as well as the replacement and installing of new water meters. In total 3.36 km of pipes are to be replaced including one km of pipes for domestic connections. On top of that, 1600 domestic meters and water meter boxes are to be replaced.
In Vushtrri Municipality, the replacement of distribution mains (new pipeline), including nodes, chambers, bulk-meters and the rehabilitation of the distribution network are planned. This will be done by replacing the existing asbestos cement pipes by new polyethylene pipes (around 2 km), and installing about 280 domestic connections including water meters.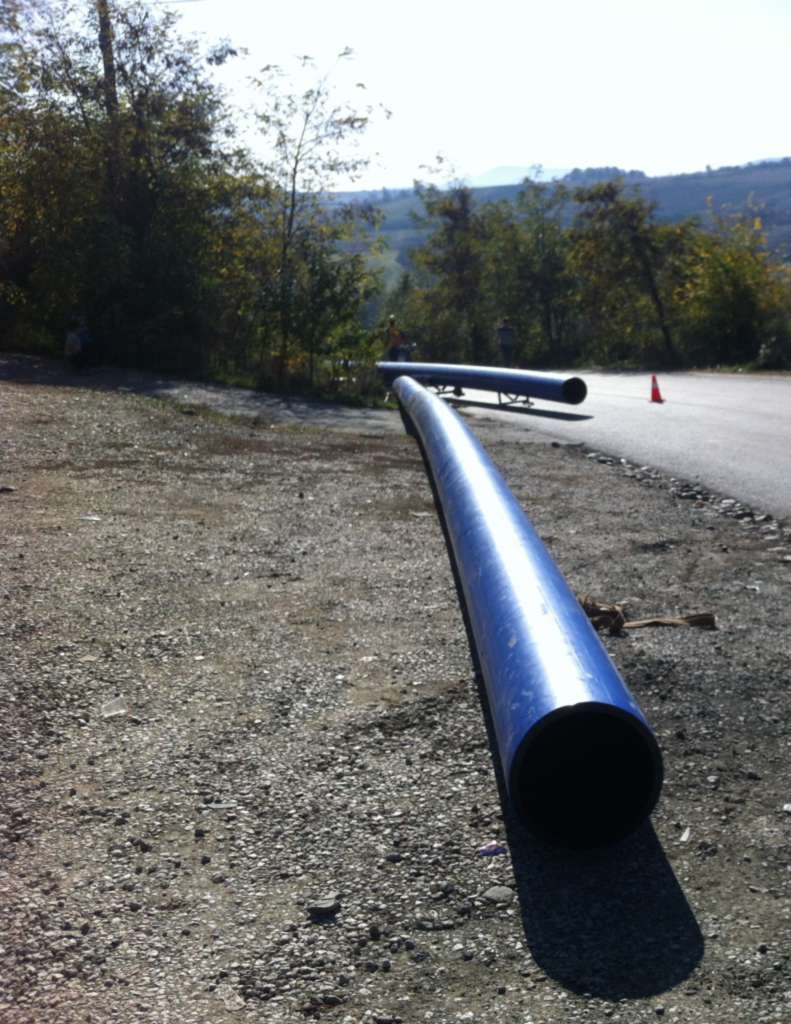 The implementation will start during May 2015 with a performance period of 8 months. These investments and works will contribute to reduce leakage and significantly decrease the portion of non-revenue water to the benefit of better water supply in general.
↑ To the top