Information
Country

LuxDev's Regional office

---

Sector

Local Development

Partner execution agency

Thua Thien Hue Provincial People's Committee

PIC 3

2011 - 2015

---

Implementation period

28

April 2013 -

30

April 2017

Total duration

48 months

---

Total budget

10,000,000 EUR

Contribution breakdown

Luxembourg Government

8,000,000 EUR

Thua Thien Hue (TTH) province

2,000,000 EUR
Documents
Mid-term evaluation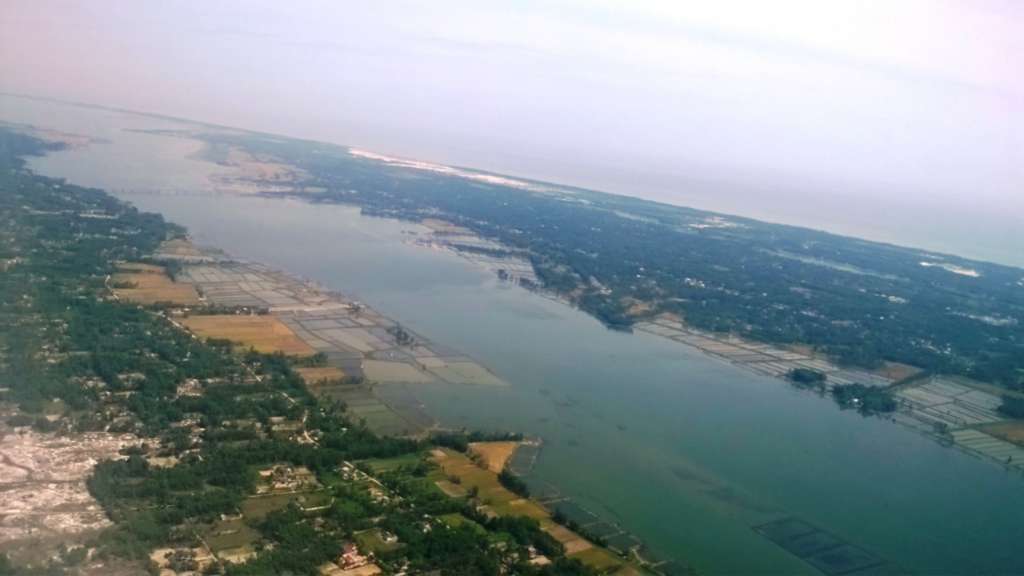 The Climate-Adapted Local Development & Innovation Project (CALDIP, VIE/033) is a four-year project jointly funded by the Governments of Vietnam and the Grand Duchy of Luxembourg. It built upon the successes of project VIE/023 Quang Dien Local Development (2007-2012) which was the first project in Thua Thien Hué Province and implemented according to the Hanoi Declaration and Government Decree 131.
CALDIP is operational in 29 poor and vulnerable (coastal, lagoon, low land) communes in three districts of TT Hue province. The 400,000 beneficiaries of the project live on 124,000 ha of land and 22,000 ha of lagoon area. The project specifically targets the 47% 'poor' and 'near poor' (vulnerable) - 70% of whom are women, and 30% former boat people, who for safety reasons were resettled on land.
The Climate-Adapted Local Development & Innovation Project aims to strengthen, adapt and protect people's livelihoods and assets from the various manifestations of Climate Change – such as more frequent and stronger typhoons, severe floods in the rainy season, drought in the dry season, damage to natural resources and the ecosystem as well as a dramatic beach and dune erosion and loss of land to the ocean. These very visible manifestations of Climate Change are already having a major impact on people's economic activities and lives, and are expected to exponentially increase over time.
In response to the increasing challenges, and in partnership with local governments and civil society, the project identified ten major focus areas and 34 different types of intervention, aimed at contributing to three expected results:
(Result 1) Improved knowledge, community and government management, systems and assets for adaptive socio-economic development and poverty reduction, through
Greater community mobilisation and ownership in support of adaptive local development;
Improved targeted training programmes;
Improved quality and delivery of public services;
Climate-adaptive and resilient physical infrastructure.
(Result 2) Increased protection, availability, resilience and sustainable use of natural resources; through
Improved living conditions of poor and vulnerable people in resettled areas;
Demonstrated innovations for protection and recovery from floods and storms;
Reduced pollution through community cooperation, management and action;
Methods for participatory use and conservation of natural resources.
(Result 3) More diverse, efficient, climate-adapted, market-competitive productive activities
Improved production and yields in adaptive agriculture;
Higher employability in the salaried labour market, or self-employment.
The project takes a special focus on local participation, which enables households to be more creative and self-reliant according to their aspirations, abilities and resources in the process of planning and implementing 'hard' and 'soft' activities.
Latest news
Vietnam - LuxDev project joins hands with United Nations ORANGE Campaign

From 25 November through 10 December, Human Rights Day, the 16 Days of Activism against Gender-Based Violence aim to raise public awareness and mobilizing people everywhere to bring about change.

Starting November 25, UN Women promotes the global 16-day ORANGE campaign, which aims to put this violence against women and girls in the spotlight, through many different actions and interventions by governments, civil society organisations, private businesses and individuals worldwide.

Studies and statistics demonstrate that such action is also necessary in Vietnam, where a study found out, that one in three women are beaten or sexually abused by their husbands or partners. If emotional abuse is added, the figure goes up to six out of ten. Further, a recent small-scale survey conducted in Hanoi and Ho Chi Minh City found that 87% of women and girls interviewed had experienced some form of sexual harassment in public places.

As a local development project in TT Hue province, VIE/033 takes a strong focus on women. Indeed, in spite of the overall achievements in socio-economic development, poverty remains a fact of life for many people and women are over-represented. Furthermore, many women who are not officially categorised as 'poor' or 'near-poor', are most vulnerable and at risk of falling into poverty quickly from the moment something goes wrong – for example as a result of a climate or weather-related event, to which the province is prone to.

The project, therefore, supports and works closely with the Women's Union, specifically on the broad issues of Gender Equality and Women's Economic Empowerment. As part of that support, we decided to jointly engage in the global campaign as well as "Orange Hue City".

The main event of this 16-day campaign took place on Campaign Day, in the morning of 5 December, at TT Hue's main cultural centre, with music and dance performances, speeches by provincial leaders, the UN Women Country Representative and Lux-Development. They were joined by a campaign team of 500 enthusiasts – every single one of them dressed in the colour of the day.

Thousands of leaflets were distributed at key places around the city, and an Orange parade on bicycles rode the city's streets, which had been decorated in the colours of the 16-day campaign and brought the Campaign Day to an impressive close.

As the UN Women's Country Representative stated in her speech: "fear of violence leads women to withdraw from society and from jobs, and causes girls to drop out of school". Through this Orange campaign, and the wide media coverage in newspapers and on TV, people's awareness about the forms and level of violence against women and girls, and what action can be taken against it, has been raised. In combination with the active support of the local authorities to tackle the issues, we are hopeful that it will contribute to a safer environment for women and girls and foster their socio-economic prospects.

Vietnam - Dyke upgrade in Phu Loc District brings peace of mind to 1700 households

Bau Duoc dyke has a direct impact on the agricultural production as well as transportation efficiency and safety for nearly 2 000 people in Loc An commune. Whereas the dyke functions as a protective levee against flooding of around 250 hectares of paddy field it also serves as a key means for farmers to transport their produce during the harvest season. The dyke will also take local populations from Chau Thanh village to the centre of the commune.

Prior to the renovation, being a low-lying and vulnerable earthen embankment with small crest, the dyke would get severely damaged by floods every year. As such, it did not do much to protect people's livelihoods, and making use of the dyke for transportation purposes would at times be cumbersome, and dangerous as well.

With financial support of the Luxembourg Development Cooperation, Bau Duoc dyke was upgraded and put into operation in May 2015. The dyke base of 921m was enlarged and reinforced, the slopes of the embankment protected with concrete slabs, the surface macadamized and three drainage culverts were added to regulate water levels. Further, an access road of 450m was built to connect the dyke with other in-field roads as well as residential areas.

"The new dyke is very effective and helpful for farmers as it now protects 250 hectares of two-crop rice fields cultivated by around 1 700 households from being inundated during the summer and early-year floods", says Mr Hoang Thi, Vice-Director of Dai Thanh Agricultural Cooperative. "In addition, it helps local farmers save a lot of money, to the tune of 210 million Vietnam dong (over 8 000 EUR) every year, which they would otherwise have to spend on repairing the annual damage to the embankment. Farmers of the four Agricultural Cooperatives of Dai Thanh, Tien Loc, Hai Ha and Chau Thanh are currently using the dyke to visit their rice fields and transport their agricultural produce, as well as for other daily activities". Mr Thi further stressed the important role the upgraded dyke plays for people's safety, as "the dyke reduces the risk for 116 households in Chau Thanh village, who are no longer isolated and can be easily evacuated to a safety shelter in the commune centre during heavy floods or typhoons".

Many of the interviewed local farmers said that the newly upgraded dyke of Bau Duoc would have a positive impact on their production. Mr Nguyen Xuan Hoa, who owns 2 500m2 of paddy field and is a member of Dai Thanh Agricultural Cooperative says: "Since the dyke was put into service nearly three months ago, and due to the time we save on going back and forth to our fields, my family and I have been able to increase the time and frequency of visiting and tending to our fields. We strongly believe this will increase our rice production".

Mrs Nguyen Thi A's son nearly died from drowning during last year's floods. Herself a rice farmer, she stated "It is now very convenient and safe for us to go to the local market and for my children to go to school by themselves on the newly upgraded dyke road. It gives me more time to work on knitting fishing nets which earns us additional income for the family". Besides safety and peace of mind for her family, she mentions a social benefit that came with the new dyke: "Previously, I was unable to attend the evening events organised in the commune centre because of the dangerous road after sunset. Things have changed now and I can safely attend community and Women's Union meetings".

The upgraded Bau Duoc dyke has significant direct economic and social benefits for farmers and residents alike. It not only contributes to higher yields, but also protects families and their livelihoods from the increasing frequency and severity of climate change impacts.

Construction or upgrading of dyke roads is one of many types of infrastructure interventions under project VIE/033. Six such dyke roads were built in the project's three target districts over the last 18 months, to the benefit of more than 2 800 households (ca. 14 000 people) and for the protection of 549 hectares of agricultural land.