From 13 February, the new educational entertainment mini-series "1515 Ratanga" will will be broadcast in Senegal.
Produced by KEEWU Productions and RAES, directed by Eric Berger and written by the pool of scriptwriters led by Marianne Paulot, the mini-series 1515 Ratanga was financed by the SEN/031 - Health and Social Protection programme as part of the support provided to the national SAMU for the promotion of the 1515 number and to the Direction de la lutte contre la maladie for the prevention of non-communicable diseases (type 2 diabetes, hypertension and cervix cancer). It is the result of a collaboration between the Senegalese Ministry of Health and Social Action, the Luxembourg Cooperation, the national SAMU, Plan International, CICODEV Africa and RAES.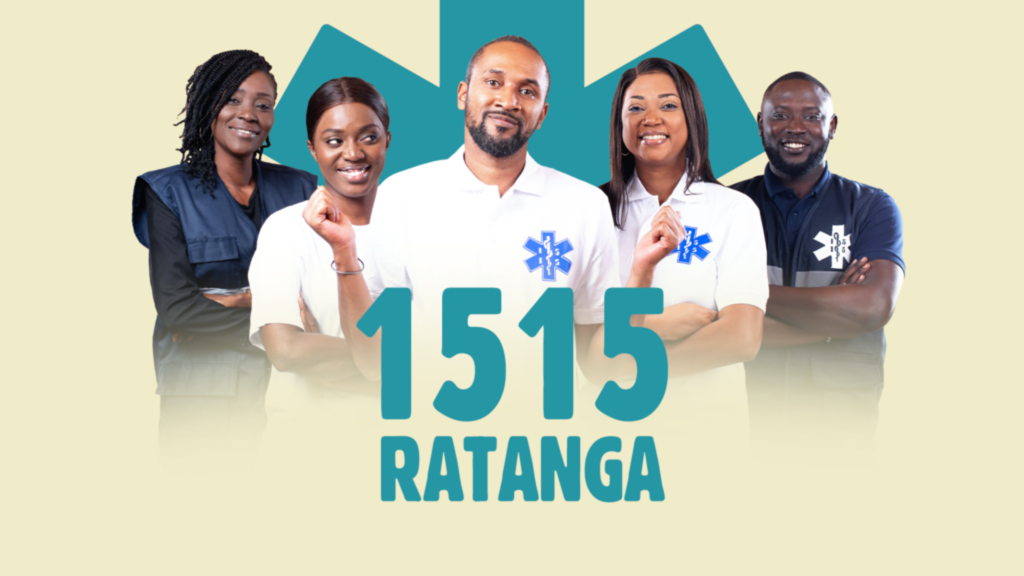 1515 Ratanga is a spin-off of the successful series "C'est la vie! It features the famous characters of the series such as JP, Assitan, Dr Moulaye, and Korsa.
Composed of ten episodes of about ten minutes each, the mini-series relates the daily life of a committed and dedicated team of the national SAMU when faced with emergencies. It also deals with the risky behaviours that lead to diabetes and high blood pressure, which many people do not pay attention to on a daily basis.
Through its realistic and striking storylines and engaging characters, the mini-series 1515 Ratanga aims to :
inform about the existence of the national SAMU, its service offer in emergency management and its functioning;
inform about the emergency cases that require the use of the SAMU services;
inform on hypertension and diabetes;
Inform about the consequences of these diseases;
encourage discussion on the risk behaviours that promote diabetes and high blood pressure;
promote good practices in terms of nutrition and physical activity.
The ten episodes are broadcast on 2STV from Monday 13 February to Friday 17 March 2023:
an episode every Monday and Friday at 8.30pm;
a debate set on emergency management through the SAMU 1515 in the middle of the broadcast;
a debate on the prevention of non-communicable diseases at the end of the broadcast.
The series is also broadcast, in Wolof and French, every Tuesday on the C'est la vie! Facebook page and every Wednesday on its YouTube channel.
The SEN/031 programme is co-financed by the Grand Duchy of Luxembourg and Senegal, and implemented by LuxDev, the Luxembourg Development Cooperation Agency.
↑ To the top